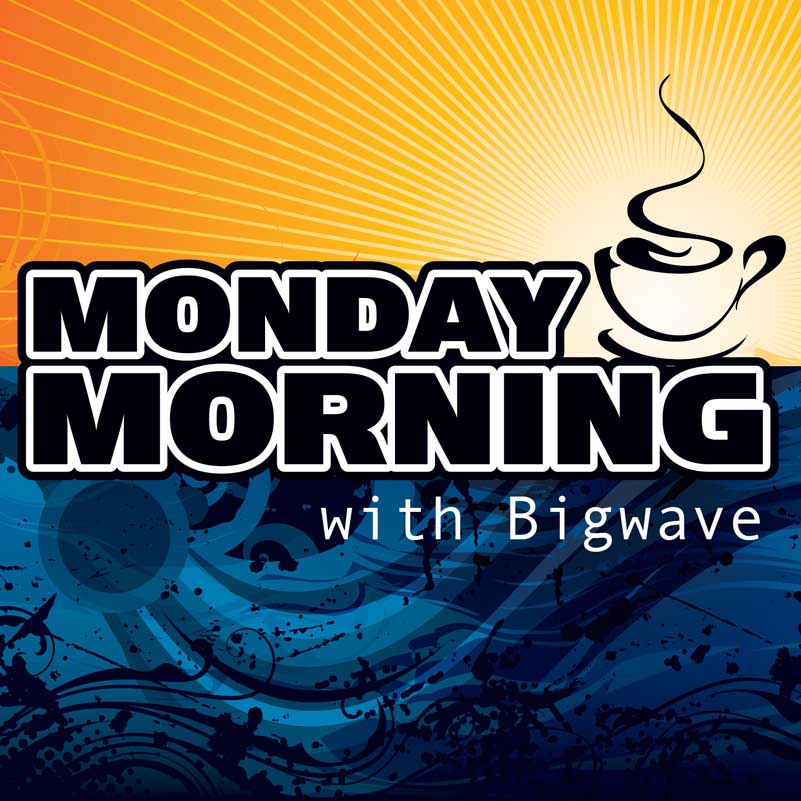 By Billy Rainford
Hey, guess what? We got more snow last night here in London, Ontario. Enough so that I should really be out there taking care of it. I just checked the temperature and it's 2C out there. If you're in an area that gets snow, you know what that means…it is not going to be a fun shovel. My back already hurts, just thinking about it. Maybe it'll just melt away if I ignore it…
It looks like we've made it out the other side of the Polar Vortex or whatever the armchair meteorologists area calling it. We just went through a cold snap across most of the country, but now the forecast looks to be above the freezing mark for the foreseeable future. Get ready to de-winterize (summerize?) your dirt bikes or, if you're so lucky, get ready to fire up that brand new one sitting in the garage!
What a great time of year to be a dirt bike rider. The thought of breaking in a brand new bike in the spring is a memory I'll never forget. However, heading to the local practice track before the snow has melted can make for a less-than-perfect first ride.
The ground is still frozen and the little bit of snow you'll hit can make for a muddy and slippery mess, asking to damage a knee. We've all been there. Having said that, I know it's still not going to stop anyone.
In my area here in Southwestern Ontario, Gopher Dunes was able to open for at least one day of riding in all 12 months of the year in 2020. That is not the case this year. We've had a lot of snow, but I think we'll be "kicking over" bikes in March.
Of course, lots of people across the country have been ripping snow bikes all winter (just go follow Brock Hoyer to see what can be done on these things!).
We should be racing in Kawartha Lakes in the Kawartha Regional in Lindsay, Ontario, this coming weekend. It's the CSRA series and I was really hoping to finally get out to an event to give it some coverage, but I've been told they aren't allowing any media or spectators at the events.
Yanick Boucher will be tough to beat but it looks like Sam Gaynor is going to mount up and see what kind of damage he can do this season.
And Ryan Derry answers the eternal question, "Can You SlowMo That?" You can…
Here's a look at the schedule:
Feb 27-28 Lindsay
March 6-7 Lindsay
March 13-14 Timmins
March 27-28 Barrie
April 3-4 Barrie
What Grinds My Gears
You know what really grinds my gears? When downed riders and medical staff get run over during a race. Wow, did you see that nonsense Saturday night in Orlando?!
Here's the thing, though — where does the blame lie?
People went off on social media as soon as the incident happened. Some freaked out at the medic for running in front of the traffic, some blamed the flaggers, some blamed the fact that there was a tuff block placed that forced riders to go wide instead of inside, some blamed Cameron McAdoo, and some pointed the finger at the AMA.
You know what? They're all right!
This was a situation that simply pointed out that things need to be changed to avoid this type of thing in the future.
A medic should feel he or she is safe to get to a downed rider without fearing for their lives, but who does that responsibility fall to? Again, it's a combination of all of the people mentioned in the "blame game" above. All parts of these situations need to be working together to give everyone a safe environment during a race.
A medic can't simply run in front of a race; they need to know it's safe to run onto the track. Flaggers need to smarten up and be able to assess a situation and funnel riders in the proper direction to avoid the crash. The AMA needs to give them the tools to do so. And riders need to not worry about being passed when there is a flag out and a downed rider on the ground. If you have to stop to not run someone over, you should not fear losing a position. It's all that simple, really.
Just picture lying helpless on the track and not having the confidence that everything is being done to STOP YOU FROM GETTING RUN OVER! Hopefully, this situation leads to some improvements.
Orlando Supercross #2 Results and Points
GNCC Racing Round 1
The first round of the 2021 GNCC Racing Series blasted off at the Big Buck event in Union, South Carolina, this past weekend.
We've got Shelby Turner and Tyler Medaglia to cheer on, but that nearly didn't happen. I'm sure you've all seen the photos of Shelby and her boyfriend, Factory Beta rider Thorn Devlin, at the side of the highway looking over their completely destroyed camper trailer. Wow, that was ugly.
Fortunately, nobody had even a scratch on them and they were both still able to get to the race and line up.
Shelby finished a very solid 4th place in the WCX class. We've got an interview planned with her for later today, so watch for that.
Tyler's day didn't go quite so well. He got stuck very badly on the first lap at around the 8-mile mark. A branch got stuck in his rear wheel and it took over 30 minutes to get him moving again. His race was over.
Here's a podcast interview we did with him on his way back to Jacksonville, Florida, with Jim Edgar and Kevin Edgar:
iTunes:
https://podcasts.apple.com/ca/podcast/tyler-medaglia-talks-about-2021-gncc-round-1-big-buck/id1499153886?i=1000510079182
Spotify:
Camille Bunko Wins TLD ROCKFIGHT Chest Protector
Congratulations to Camille Bunko for winning the Troy Lee Designs RockFight CE Chest Protector in our Orlando #2 contest.
And thank you to everyone who played along. We'll see what else we can come up with for the rest of the Supercross series. Everyone likes winning!
---
We've got an interview with young ripper Sebastien Racine to post up on the site later today, as well, so watch for that.
Have a great week. everyone.