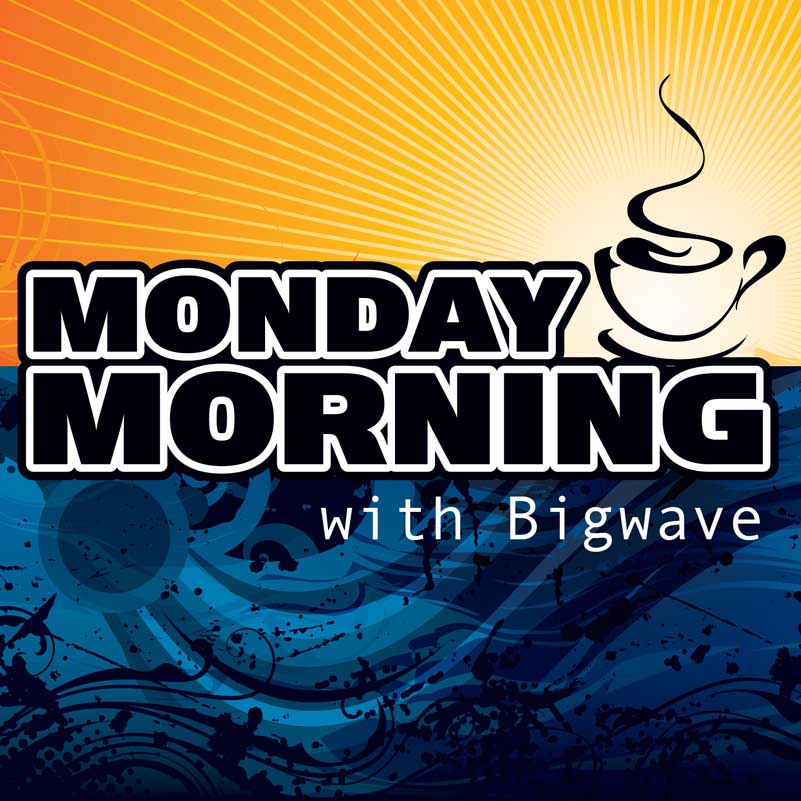 By Billy Rainford
I hope everyone had a great weekend and was able to get the NBC Gold Pass International sorted out on Saturday for Round 1 of the Lucas Oil Pro Motocross Championships from Fox Raceway in Pala, California. I'll admit that I had a few moments where I wanted to through everything I owned that was connected to the internet against the wall.
It seemed I couldn't stop my devices from trying to hook up to the American site instead of the International version of the app and webpage. It was pretty frustrating, to say the least. And, as they say, misery loves company. I was happy to hear that I wasn't the only one struggling early in the program.
Add to that I was having trouble with our Apple TV that kept dropping the signal as I mirrored my iPhone to the TV. Yes, I ended up watching the racing on my iPhone and gave up trying to send it to the 90-inch TV we have dominating our living room. In the end, I was able to watch all the racing, just not at the size I was hoping.
The racing was great and we had 4 different moto winners, but, of course, the stories we were following closely were the ones that involved our Canadian racers.
250 – Jeremy Martin and Jett Lawrence (O/A)
450 – Dylan Ferrandis (O/A) and Ken Roczen
We had 3 riders in Pala on the weekend and we had Ulf Viney on site to give us some coverage of how their days went.
Ulf had a busy weekend, as young #43 Noah Viney raced Amateur Day on Friday and had one heck of a showing. Noah is being trained by Ryan Hughes down there in Southern California and whatever they're doing seems to be working. Noah is turning some big heads in the industry as he continues to get faster and faster.
Noah's main rival is #38 Haiden Deagan and it sounds like the two of them went at it tooth and nail on Friday. Deagan took the win with 2-1 moto scores over Noah's 1-2 in the Supermini classes and it sounds like it was some exciting racing between the two of them.
While Deagan garners most of the internet attention, Noah is working hard, and hopefully it all pays off as he moves through the classes and heads toward a Pro career.
And when I first tried to call Ulf late last week, I ended up calling Bjorn Viney instead (I had two numbers in my phone for Ulf). It was a very random call for both of us, but it was nice to chat with the older of the two brothers who are from Ottawa but now call Murietta, California, home.
Bjorn walked away from Motocross last year to concentrate on a career in the US Military where it sounds like he's really finding his groove and enjoying the new challenges. He's killing it in all the training and said, "Ya, it's tough but nothing compared to Motocross." Love it! Good luck, Bjorn. It was great catching up with you…even if it was completely by accident.
And the word on the street is that Noah is attracting attention from some real heavy hitters in the industry, so we'll keep an eye on this and see if we have another Canadian rider getting a shot on a big team down south.
In the 250 class, we had #888 Burg Giliomee trying to make the motos in his first-ever AMA Pro National. He qualified 54th and then took 10th in the consolation race, so he missed making it in. We did a podcast interview with him last week as he was heading into the weekend. We'll grab him to talk about the day.
He said he was going to be pinning home to BC on Sunday before getting ready to make a run at the 2021 Canadian Triple Crown Series as he heads east with fellow competitor Tyler Yates for a summer of moto.
In the 450 class, we had #179 Cole Thompson and #515 Tyler Medaglia in the mix.
Both of these guys are veterans and have lengthy resumes racing down south. Neither of them should have been feeling too nervous heading in, I wouldn't think. I would guess the only nerves would have been trying to be the top-finishing Canuck out there.
It sounds like they both had their issues throughout the day and we'll also grab each of them to talk about how it went as soon as we can.
Cole qualified 22nd and then finished 22-24 for 26th overall.
Tyler qualified 27th and then finished 18-21 for 21st overall.
Tyler gets bragging rights for top Canadian at this one.
As far as their results go, take a look at the names ahead of them!
Ulf shot a bunch of videos throughout the day for us and we thank him for keeping us up to date on how everyone's day was progressing. Unfortunately, he wasn't able to find Burg for a chat.
He sent some other video that I'll put together into clip to check out.
So, who impressed you the most at Round 1? I don't think too many will argue against picking #115 Max Vohland for Most Impressive in the 250 class. He got hurt in Supercross and then came out and led his first Pro National ahead of some extremely fast riders. It was heart-breaking when those first puffs of smoke started to appear, and everyone was hoping it was just a little bit of oil being pushed through. Nope.
And in the 450 class, I'm not surprised but I am impressed by #14 Dylan Ferrandis taking home his first-ever 450 Pro MX overall.
Looking at the results, you have to think they aren't going to be like this very often. We had some of our top veterans back in the pack. Is this a changing of the guard or a blip on the radar? I guess we'll have a better idea once we get through Round 2 this week in Colorado.
Greg Poisson now has the 2021 Gas Gas MC450 media bike at his place and has been out on it once, so far. We'll be meeting up this week to give it a nice shakedown to see what we think of the new bike.
Unfortunately, it was Emily's birthday a few days ago and I took her on a birthday parade to her parents house. No, that's not the problem, the problem was that we took her car and not the DMX Van. My back is now so sore I'm not even sure I'll be able to throw a leg over the big red beast, but I'l give it a shot!
I've got the fresh graphics kit from Greg Tetz at M7 Designs here at my house, so we have to get the #145/#245 on the bike ASAP!
---
OK, short and sweet this Monday. I slept on the floor last night to try and help my back and I didn't get a whole lot of sleep. Chiropractor on Wednesday should help straighten me out.
Have a great week, everyone. I've got some phone calls to make…