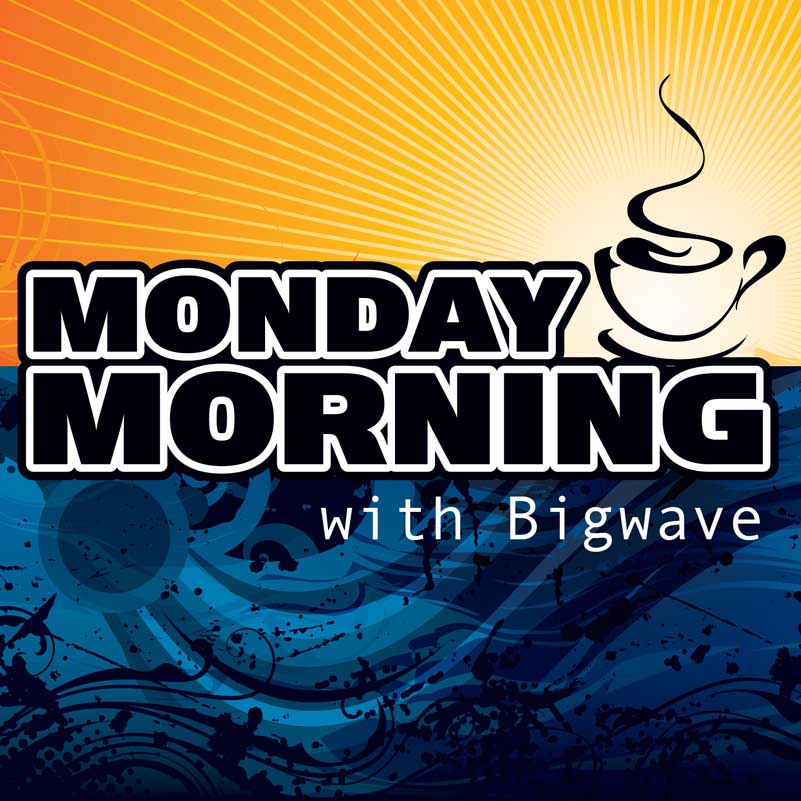 By Billy Rainford
Welcome to the last Monday Morning Coffee before Christmas! It's green and warm enough to go for a comfortable ride here in London, Ontario, today. Jeff McConkey's Yamaha YZ250 is already winterized and sleeping in the garage, so I guess my riding will be of the non-powered type today.
We seem to be in a bit of a holding pattern here in Canadian Motocross. With so many new restrictions about to be put back into place, it's so difficult to predict what our Pro Racing season is going to look like.
Starting Christmas Day, we're going back into lockdown here in Southwestern Ontario. That means non-essential travel is not supposed to happen and with this next 28-day stint looming we're looking down the barrel of another toilet paper rush!
With not much to talk about as far as our upcoming series is concerned, we've resorted to buying and selling things online for some fun. "One man's trash is another man's treasure" is our mantra around here lately. In fact, I just had to step away to drop off an expensive juicer to someone outside the Starbucks around the corner from our place.
I would rather die 3 years early because of a lack of healthy drinks than have to clean the parts and pieces of any type of blender or juicer. It's one of my life rules. I'll go without before I screw around cleaning those things in the sink!
Last week, we bough Emily a used hybrid bike off the internet that we're going to turn into a gravel grinder for her. With a few simple changes of handlebars, pedals, and STI shifters, she'll be getting chased by big farm dogs out in the country in no time! She' gonna love it…
The reason I bring this up is that the two random dudes we met out at a truck stop saw the DMX logo on the van and went into their stories of fixing up street bikes. The bikes the one guy showed me on his phone were actually very impressive! I suppose he could have just been saving photos from Google Images, but whatever.
Anyway, the little guy was from out east and Emily just threw it out there sort of under her breath that she wondered if they'd know HAF Skate and Tattoo from out there.
Well, the one guy hears this and just came to life! He knew Mitch Cooke and Tyler Medaglia and told me to say "Hey!" to Mitch the next time I spoke to him.
Not only did we not get killed, but we got an extra chunk of money off the price. Thanks, guys.
Of course, I had to send Mitch the most random text message he's ever gotten and he was a little surprised, to say the least. It's a small moto world out there, folks!
---
Team PRMX Supercross Roster
We're expecting a Press Release from Julien Perrier over at Team PRMX this afternoon, announcing their final and full line-up for this coming Monster Energy AMA Supercross season.
The word on the street is that his team will look a lot like this:
250 East:
Devin Simonson and….Luke Neese
250 West:
Ryan Surratt and Dakota Alix
450:
Cade Clason and Josh Cartwright
We'll be sure to get the PR up on the site as soon as we see it. Good luck to the team and to their sponsors, new and returning.
---
Kade Walker Looking to Return to Racing in Canada
We'll have an update on the globetrotting Canadian racer from Quebec as soon as possible. Kade Walker is very interested in making a return to Canada to race after a long stint crisscrossing Europe.
All we know at this point is that the speedy rider would love to come back home to race this year.
He raced the 2020 EMX2T Championships and finished 4th.
EMX2T Presented by FMF Racing – Championship Top 10 Classification:
1. Brad Anderson (GBR, KTM), 191
2. Federico Tuani (ITA, HUS), 135
3. Loris Freidig (SUI, YAM), 124
4. Kade Tinkler-Walker (CAN, SUZ), 119
5. Eugenio Barbaglia (ITA, HUS) 111
Watch for an update soon here on DMX.
---
Jess Pettis Working Hard in Florida
It's going to be fun to watch the progress of Jess Pettis after a full program of prep with Aldon Baker down in Florida.
With a program like they have at Baker's Factory, there's no hiding from the stopwatch. Jess knows how he's doing. He knows how strong he is in the gym. He's got multiple champions to compare.
A lot of people find this type of competition too stressful and I think that's why you see some riders come and go under this level of transparency and public scrutiny.
Jess is a hard-working rider who thrives under pressure like this, so it will be amazing to see what he can do when the gate finally drops for him.
I won't be able to be at every round this season, due to border restrictions, but I will be there when and where I can and will be tuning in each week on the Supercross Video Pass and will also be checking in with Jess to talk about each round.
---
OK, have a great week. I've got to get to work on a few interviews, and my coffee cup is empty.
Oh, did you check out our article on what riders and the industry picked as their Favourite Christmas Movies of All Time? We even got Bobby Kiniry involved! In case you missed it, check it out HERE.