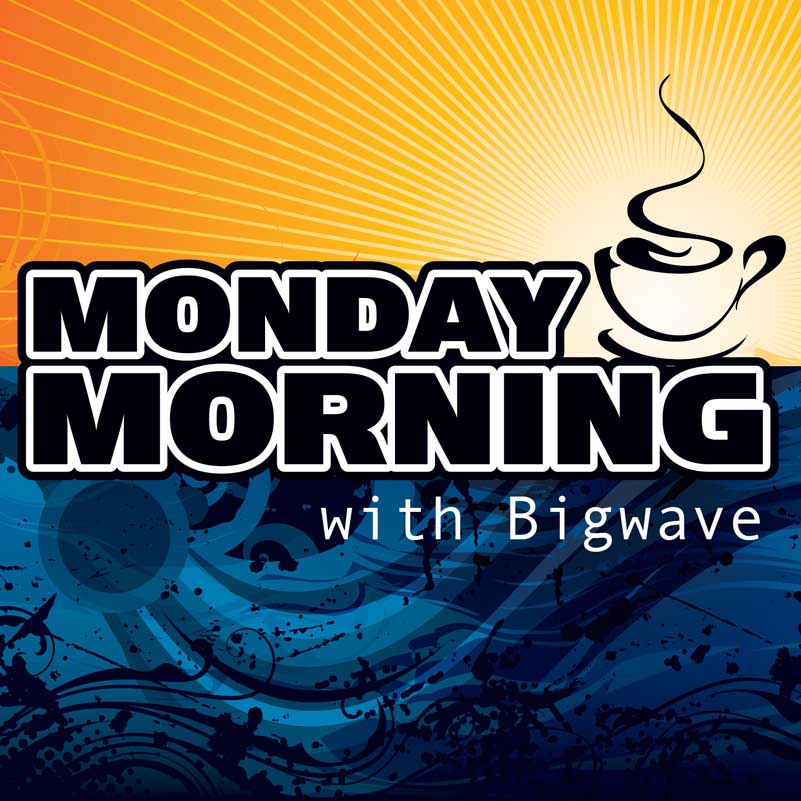 By Billy Rainford
Welcome to another Holiday Monday. This one doesn't really have a fancy name to go along with it. We simply call this one "the long weekend in August." Does anyone really care, as long as it means we get a three-day weekend? We just tried to go out for some breakfast and found out that all of our favourite breakfast joints were also enjoying this Civic Holiday. Dammit!
Being Canadian, I was also pretty happy to see that the NHL has started. They're all living in their 2 bubble cities – Toronto and Edmonton. I watched a little bit of it on TV over the weekend and it was pretty strange to see it without any fans in the seats. It looked like one of my old beer league games, with a slightly elevated talent level… Go, Canucks!
We should have been talking about what just happened at the favourite track of many riders on the Rockstar Energy Triple Crown Tour – Deschambault.
The track just west of Quebec City offers some of the best terrain we have for racing and the French fans always add a special element to the overall atmosphere at the race. The vibe there is just different from the rest of the rounds.
Deschambault has been rescheduled to September 5-6, so at least we'll get to head that way during this craziest of crazy summers.
Unfortunately, they were forced to cancel the ECAN for this year, but it will return in 2021, when we, hopefully, have returned to some sort of normalcy.
Although the ECAN has been postponed, the TransCan at Walton Raceway is just around the corner and the buzz is building.
If you haven't signed up for the event yet, head over to the site and get on it! We'll be there all week, just like always, following all the coronavirus rules.
REGISTER FOR THE TRANSCAN HERE
I seem to keep getting myself in hot water for not thanking the appropriate people for all the hard work that's gone into to get us racing at all here in Ontario. Well, I obviously meant no disrespect to anyone. I thanked MRC, Jetwerx, and the entire crew, but apparently that wasn't good enough for some. Like I said, no disrespect was meant. All the hard work that has gone in by the local tracks (Gopher Dunes and Walton Raceway) and the local race organization (AMO) is greatly appreciated. You guys will go down in Canadian Motocross History as the team that made it all happen in the horrible summer of 2020, and we ALL thank you for it.
Speaking of the TransCan, the 'DMX TOTAL DEVOTION AWARD PRESENTED BY CLUB MX' will be back this summer.
That's right, we'll be giving away a free week of training at the famed facility in Chesterfield, South Carolina, that has been expanding and making improvements faster than you can even imagine.
Although Ben Graves and Brandon Haas from Club MX won't be able to make it north to be there in person, they are fully on board with this award and can't wait to see who we send to their doorstep this year.
Last year's winner was Jacob Piccolo. We sort of surprised him with the award last summer and he wasn't really sure what was happening. We'll try not to let that happen again this year when we announce the winner. Having said that, I'm guessing the awards ceremony will have a much different look this year and this won't even be an issue.
Also, sign up for WMX Round 2 is open until Wednesday:
Good luck to everyone who has been training hard and is heading to our little slice of Motocross Heaven up there in Walton, Ontario.
I've been at all the amateur races I could get to in this southwestern Ontario area, so I've got a pretty good idea of who to watch for in most of the classes. We've got some extremely fast kids who will be going for the coveted TransCan titles, just like we do every year. There is still only one amateur title even more valuable than a TransCan title, and that event is just getting underway south of the border.
Loretta Lynn's practice has started at the dude ranch in Hurricane Mills, Tennessee.
Racing starts Tuesday and you can watch it all LIVE on Racer TV.
RACER TV LIVE LINK FOR LORETTA'S
I know of 2 Canadians to watch for:
#92 Payton Morningstar – 250C Limited, 250C Junior.
#34 (I see what you did there, Ulf) Noah Viney – Mini Sr. 1 (12-14), Mini Sr. 2 (13-15).
By the way, if you're bored, go look through some of the younger classes and check out some of the first names. My favourites, that I saw, are Moon and Whisperin'.
Let's end this one with a little story, shall we?
Have you ever procrastinated either your cycle or run and when you finally decide to strap on the shoes and step out the door the rain starts exactly then? Man, it feels like it's an automatic penalty for wasting time. I think it happened every time I didn't just get up and get out the door.
This past Saturday, I was supposed to load up the Yamaha YZ250 2-stroke and head over to SWIONA MX just outside London to "rip" a few laps with a couple other Vet riders, Dean Martin and Chad Valenti. Well, I haven't got the things I need for a day at the track quite yet, so I had to delay my return another few days.
As the morning moved along, I puttered around the house, getting a few odd jobs done while Emily was at work. Basically, I was wasting time.
I decided I should pack my camera gear and go for a drive and see just how far away this track was and if it would be a nice place for my to hit, once I finally get my proverbial ducks in order.
Yep, after having one more cup of coffee and checking the DMX social media feeds again, I finally decided to open the garage and back the 1978 MGB that my dad left for Em and me out of the garage and head for a cruise.
This thing is not built for speed and so the drive southwest of London through Delaware and Melbourne took a little longer than it normally would.
I had checked in with Google Maps and I was nearing the turn off to the track. Dammit, gravel road. I forgot about that part.
I changed into 2nd gear and began the arduous crawl toward the track. When a speeding pick up would approach from either direction, I would simply pull over to the side and wait. Most drivers saw my concern for this little classic car and also slowed down as they passed.
After a couple miles that seemed to take forever, I made the turn onto the property and into the pits. I saw Dean and Chad and headed over to say hello.
They told me that both #2 Matt Goerke and #3 Shawn Maffenbeier were there and putting in laps. Cool.
I drove the car closer to the track and out of the dust, unpacked one camera and got ready to snap a few shots and maybe even some video.
Just as I closed the door, it started to sprinkle. Are. You. Kidding. Me?!
Sure enough, it was starting to rain at around 2pm when the radar forecast said it would hold off until 5.
It wasn't what you would call "raining" yet, so I decided to head to the side of the track and do what I could for however long I could.
Well, that wasn't long.
We have a shiny new convertible top to put on the car sitting at home, but that wouldn't help me much on this day. I put the ratty old roof up and did the best I could to make it road worthy in some rain and headed for the exit. That was it for me.
I spoke with Matt when I first arrived and then with Shawn on my way to the gate, but was only able to snap about 20 photos in total and a grand total of zero minutes of video.
On the upside, gas was only $.87 on the native reserve so I filled up. Unfortunately, the tiny tank only held around $20 from nearly empty, so my savings were minimal.
They say, "He who hesitates is lost," but I've never let that stop me from procrastination. They also sarcastically say, "Why do today what you can easily do tomorrow?!" Well, tomorrow never comes and there is always a storm cloud on the horizon, so get out there and do your thing…NOW.
On the other hand, I don't think my lawn will grow much in one day, will it? Nah, I'll mow it tomorrow…
Enjoy your long weekend Monday and we'll see you next week for Round 2 at Walton Raceway.
Oh, and I'd like to wish Steve Beattie's little guy a "Get well soon!" after his crash at Swiona on Saturday.