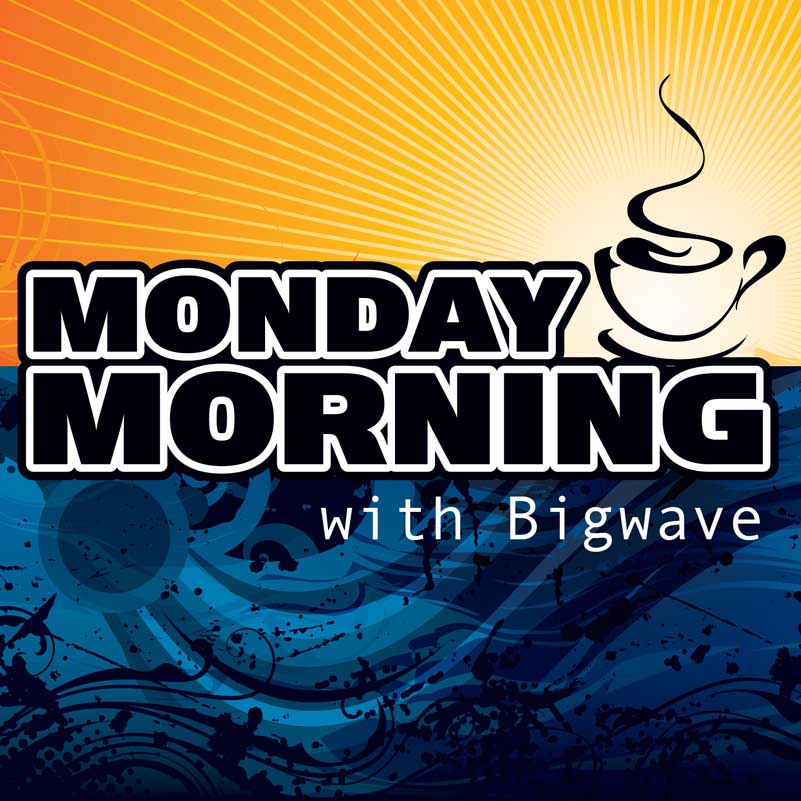 By Billy Rainford
Nope, I'm not going there this morning. If you want to read my point of view on the H3 situation you can read it HERE in my "Brainstorm" column from Sunday. I'm already thinking about Indy!
I do want to start out this week by wishing Mike 'Too Tall' Bell's family and friends my deepest condolences.
Mike was one of the racers who I looked up to, physically and emotionally, back when I first knew what motocross was. My "first race" experience involves Mike, in fact.
I'm not sure when the last I told this story was, but I'll recap it again now, since it seems appropriate.
It was 1981 and I was a new rider. My parents had bought me a used 1980 Kawasaki KX80 from someone in the local newspaper here in London, Ontario. I was as hooked on dirt bikes as anyone reading this column now. It's sickness with no cure!
Back when I was young, my dad planned one or two-monthlong family trips during summer vacation. We did Europe one summer, BC another, and Newfoundland on yet another. It was a great way for a little kid to see the world and develop a love for travel.
During this particular summer, the plan was to drive to Dana Point, California, to visit my aunt, uncle, and two cousins for the month of August. It would mean I would miss a bunch of time ripping around the local gravel pits on my new dirt bike with my friends, but I loved to travel, so I was keen to go.
I have a ton of great memories from the cross-continent drive, including passing a guy on a chopper who was leaned back against his sissy bar with his feet up on the handlebars showing me the peace sign as we drove through the Mojave Desert. It was cool and I thought he was the coolest. We went full Griswalds.
Anyway, we made it to California and did the usual beach and arcade trips (Video arcades were a big deal back then. I actually held the world record in Star Castle for a brief time.) around the Dana Point area. I fell in love with Southern California.
One day, we made a trip south to San Diego. On the the drive back up we passed the only motocross track I'd ever really heard of – Carlsbad Raceway. At the turnoff on the highway there was a sign that said, "USGP of Motocross this weekend" or something like that. My dad and I looked at each other and knew we were going to be separated from the rest of the family that coming weekend.
Of course, we made the short drive down to Carlsbad for the races. And it was there that I saw all the riders who I had taped to my bedroom walls from Motocross Action and Dirt Bike magazines. Mike Bell was one of them.
What an amazing day spent at the races with my dad in the blistering August California sun. Speaking of sun…Chuck Sun took the win with 5-1 motos.
Mike Bell made an impression on me because his nickname was "Too Tall." My dad was 6'4″ and so I assumed I would one day be too tall myself. I came up a little short on that height.
Mike was one of my original MX heroes. He was always mentioned in the same sentence as Broc Glover, Jeff Ward, Marty Moates, Marty Tripes, Chuck Sun, and the rest of the heavy hitters from back in the early 1980's.
I read that he suffered a heart attack either during or shortly after a mountain bike ride. Wow, that one hits pretty close to home for a lot of us aging riders.
I never had a chance to meet him, as I moved into the reporting side of the sport, but everyone has the same great things to say about him. RIP Too Tall.
---
Rumour Mill
So, we're in the middle of Silly Season here in Canada. The unfortunate part about this year is that we can't post a 2021 Canadian MX National series because things are still changing so much that it's hard to etch anything in stone.
It makes it difficult for teams to finalize their rosters when they are unsure of what they can sell to potential sponsors. It's nobody's fault; it's just what we're dealt with in these crazy COVID times.
Rumours swirling around include the one that our series will perhaps run during July and August for MX and then hit a 4-race SX series with a couple places being considered.
We've also heard that we may be able to hit Quebec and the maritimes, but, like I said, nothing has been confirmed, that we know of.
Monster Kawasaki Pro Circuit announced their team:
Chad Goodwin Interview HERE.
Amateur Support: Dylan Rempel
250: Darian Sanayei
450: Marshal Weltin
MX101 FXR Yamaha has told us this much:
250 Support: Austin Jones and Jamie Powell
250: Marco Cannella
450: Shawn Maffenbeier (interview HERE) and another rider to be named.
Red Bull Thor KTM has Cole Thompson and Jess Pettis on 450's and will name someone on a 250.
GDR Honda Canada Fox Racing:
250: Ryder McNabb and Tanner Ward
450: Dylan Wright
We won't guess at any others at this time, but will begin to start asking questions as we near the start of spring here in Canada.
---
We grabbed #551 Guillaume St Cyr for another chat after Round 3 of the Monster Energy AMA Supercross series. He was driving through Louisiana on his way back to Club MX before making his way to rounds 4-6 at Lucas Oil Stadium in Indianapolis, ID, starting this coming Saturday.
Here's what he had to say:
iTunes:
https://podcasts.apple.com/ca/podcast/guillaume-st-cyr-talks-about-round-3-supercross-in/id1499153886?i=1000506411783
Stitcher:
https://www.stitcher.com/show/direct-motocross/episode/guillaume-st-cyr-talks-about-round-3-of-supercross-in-houston-81069910
---
We're almost into February, so I'll start bugging riders to find out what their plans for 2021 are very soon. I have to get back to turning another hybrid bike into a gravel bike for Emily this time. Have a great week, everyone.