Monday Morning Coffee
By Billy Rainford
Yep, it's the first Monday of a new year. 2016 was another banner year for us here at DMX. As readership goes up, so too does the responsibility and pressure of having something worthwhile to say! We will do our best to continue to bring you unbiased reporting on anything and everything to do with Canadian dirt bike riding and its racers. We will continue to try to keep personal opinion and the nonsense that comes with that out of our content. It is our firm belief that delivering the news and not trying to become the news is the only way to keep credibility and forge some sort of longevity in this great sport. I guess that was stating my opinion right there, wasn't it? Anywho…
Direct Motocross reached over 4 times the amount of people we did when we started in 2010. 4 X 3 = 12… double digits, pretty good!
The #DMXVAN now has 90K on it and will continue to take a beating in 2017. These are strictly highway miles, so if anyone is looking for a 'like new' van in a couple years, keep her in mind! Having said that, her maiden voyage in 2017 is going to be a lengthy one. We are about to weigh anchor, hoist the mizzen, and shove off to San Diego, A2, and then the X Games in Aspen to see us some Snow Bike Racing.
So far, the only damage to the van has been the mis-alignment that started my trip west in 2015, the hit deer that Josh Snider managed to accomplish in his 30-minute driving shift from Red Bud, and a spilt beer by Emily on the van's first drive to Baja Acres… and some dog hair. It's ready to head southwest again!
Happy New Year, everyone!
---
ONLINE REGISTRATION NOW OPEN!
ONLINE REGISTRATION IS NOW OPEN!
Registration for Classes and RV/Camping NOW OPEN!!
Reserve your RV Site early to get your pick of where you want to park.  Once you've signed up for your RV Site go ahead and email oakhillmx@oakhillmx.com to request your spot.
We hope to see you in Soon!
Oak Hill Raceway, 1636 CR 1270, Alvord TX  76225,
---
James Stewart Freestone Spring Championship
March 21-25, 2017 (No Rain Dates)
February 25-26, 2017 (Spring Warm-Up)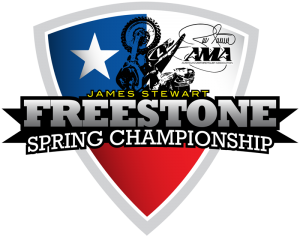 Online Registration (December 5, 2016 – March 13, 2017  11pm)
Class Structure Rev 12/05/16

Event Information Rev 12/01/16
Event Schedule Rev 12/01/16
Supplemental Rules Rev 12/02/16
All Changes in RED
Schedule:
Sunday, March 19 – Industry/Vendor Move-In
Monday, March 20 – Racer Move-In
Tuesday, March 21 – Practice Day
Wednesday, March 22 – Racing Begins
---
Dakar Rally Starts Today
Head over to the official site to follow the action: http://www.dakar.com/index_DAKus.html
Live timing: http://gaps.dakar.com/2017/dakar/aso/uk
Live feed: http://www.dakar.com/dakar/2017/us/stage-1/live-feed.html
---
---
Ride 365 Arenacross Tour Presented by FXR
---
2017 Amsoil Arenacross Schedule
---
---
5 More Sleeps Till A1!
---
Have a great week, everyone. And be sure to head over and check out our 6th ANNUAL DMX AWARDS. You can head straight there by clicking HERE. Jeff and I always have a lot of fun with these awards and we hope you have fin reading them. Let us know what you think with an email to info@directmotocross.com or comment on Instagram or Facebook.
Now let's all head into 2017 with a sense of adventure and purpose!
Oh, and do you want to be freaked out? Yes? OK, go watch Black Mirror on Netflix. Yikes!