Frid'Eh Update #46 | Marco Cannella | Brought to You Leatt
By Billy Rainford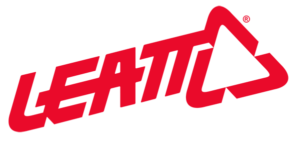 Welcome to Week #46 of the DMX Frid'Eh Update this week brought to you by Leatt. I'm posting this one up from a Denny's (I know) off the I-75 southbound in Findlay, Ohio. You likely know it as "Flag City." You go up and down a highway enough, you start to remember every little billboard and city nickname.
Having said that, I really need to put down as many miles as I can on my way down to another Mini O's at Gatorback Cycle Park. Practice actually starts on Saturday (tomorrow), but I'm not going to make it for that. I'll roll in on Sunday morning when the Supercross racing starts.
I'll have some help this coming week, as Jessica "Longname" from Tree Three Media is going to be there for her first time capturing all the action of riders from her home province of Alberta. She'll also put together nightly video edits of our Canadians on our social media pages that will be brought to you by KTM Canada. I'll try to keep everyone updated throughout the event as to how all our riders are doing on our Instagram page along with nightly reports. Be sure to check in often this coming week.
Since I'm currently putting the #DMXVan through another long-term test, I didn't have time to look into what's going on in our country, so this one will have to consist almost solely of an interview.
I've actually had this week circled in my calendar because, like you, I'm curious what career #46 Marco Cannella has been up to since he stepped away from the sport last year. An injury to his elbow in 2022 put him on the sidelines and he wasn't able to come back from it during the season, and then he decided to stay on at home heading into the 2023 season, even after there was a deal in place for him to sign.
Marco came up through the amateur ranks as one of the "Fab 3" as Jeff McConkey used to say. Those 3 riders were Marco, Austin Watling, and Tanner Ward. The industry's eyes were always focused on him and he rose to fame when he turned Pro.
I'll stop talking now and get to the interview we did this week:
Direct Motocross: OK, I have to admit that I've had this week mentally circled because I'm very curious to know what you've been up to this past year. But first, let's back up to last season at around this time. You were still looking for a ride for the 2023 season. Can you take us through how your not riding this past season came to be?
Marco Cannella: It's crazy how fast time can fly by. It honestly feels like it was a couple of months ago when I was trying figure everything out for the 2023 season. I had some offers to go racing and they were pretty decent. It really wasn't anything other than my own feelings to go racing that held me back from putting the pen to paper. I mean, it came down to the contract printed out ready to go. As it came down to the final hours, something didn't feel right going racing again and that's when I knew I needed a break.
And did you consider racing the FXR PreMix class in the eastern rounds? You have a 125, right?
I do still have my championship Lorretta Lynn's 125. I didn't really consider racing it at all. It needs some love before I could have it ready to go racing. I would probably do it on a KTM 150 if I ever was to. Those bikes are a bit more of an advantage than the ol 2015 YZ!
Were you angry at not racing this year or…what was the emotion you were feeling? Were you just over it?
No, I wasn't angry at all to not be racing this year. It was nice that it was my choice to sit out, not that I was forced out with no ride.
[Editor's note: Marco had a deal in place to ride for Brett Lee's WLTN Kawasaki Seven team.]
Ya, that definitely makes it better. What part of racing at the top Pro level do you miss and what don't you miss?
I would say I miss competing. You wake up every day chasing one goal to improve on the motorcycle so you can compete on the weekend. It was nice always pushing towards something. 
But the best feeling in the world is winning, so I'd say that's what I miss more then anything else. Those motos when, as you know, I would never start first but to come from behind, pass every one of your competitors, and cross the line first. That's a feeling that you can't replace with anything else. Especially the gritty ones where you knew you literally just out-suffered everyone. That's the best stuff right there.
And the past few years you've really gotten into cycling. In fact, I was sure you were headed in that direction for racing! Have you been getting out much lately?
Not much cycling for me these days. I actually sold my road bike in the spring. I still have a Specialized Epic EVO but it has only got out a couple times this year. Most of my time has been spent working or playing disc golf. It's a pretty big change up in the schedule for me. My buddy Josh Long tries to get me out cycling so maybe I'll have to hop in for a couple rides soon.
I don't like to hear that! You did a few triathlons even, right? Which ones did you do and how did they go?
Yeah, I did a Half Ironman with my dad a few years back, now called the Barrel Man in Niagara. That was the first open water swim I've ever done, so I was basically thrown to the wolves. But I had great swim and bike times I just remember that half marathon run being the killer. I hadn't run too much prior to the event so I was hurting bad, but we got it done. No more of those coming up soon. (Laughs)
So, I assume you've just been working at painting with your dad, Sam?
Well, I try to basically live everyday like I'm Brendan from Step Brothers, so I actually started my own painting company, Prestige Painting. Things have been great! I've been lucky enough to stay super busy slinging paint.
Yes, I see what you did there with the "Prestige" name.
We are really excited to be putting out our first music video any day now. Hoping to get the ol gang back together to feature in it: Maff (Shawn Maffebneier), KT (Kevin Tyler), Auz (Austin Jones), Al (Alan Brown). I know you're ready!
Please send me the link when that video goes live!
I won't have to, it will be everywhere. World wide-wide-wide…
If you don't get the reference:
Do you still see anyone from racing? What have you been doing for fun?
I have seen my buddy Cole (Thompson) a couple times. I always love hanging out with him. Little tough to make time with having an actual job now, unfortunately, but anytime he's in my area we hangout. 
I also got to get a round of golf in with Tanner (Ward) and his bro, Andrew (Ward). Hopefully, we can make that happen again soon. I haven't really seen anyone else since being at the races. 
I am pretty deep into the "frolf" at the moment. I played probably 12-13 tournaments so far this year. I'm actually playing pro now for the second half of the season. I've been loving that and it takes up most of my free time. 
How many different courses do you play? Have you been competing? And you're not one of those rollers are you? I'm not a fan of that technique. 
I've been to a ton of courses this year. We played a tournament in Huntsville a couple weeks back and also travelled to the states to play a tournament. There's been a few new ones put in around me as well which is nice. Frolf is getting bigger than ever!
Not really a big roller guy, myself. I do see some players who can throw rollers insanely far but I usually stick to air shots. I can get more distance with those right now. Maybe by next year I'll be a roller guy.
There are a few courses in London, so let me know when you're in town. I still keep a driver and a putter in the closet. How's the family doing? I miss seeing the Cannellas at the races. 
Everyone has been good. My mom's just working away. My dad's got the farm going. I think he has three goats at the moment and three cows. There are some baby goats expected soon so that will definitely keep my parents busy. And my brother has actually been working with me so yeah everyone's good. 
Have you turned the page completely from Moto then or what's your interest or participation level, looking forward?
Yeah, unless JSR gives me a call and has a KTM 250 for me for the 2024 season, I don't think I will be going out there trying to go racing on my own. It would be fun to see what I can do with a couple holeshots on that bike. 
If that, which obviously is a longshot, doesn't happen I don't see myself on the track racing next year.
Well, I'm happy to hear that you've got your own business going and have a post-moto plan. Where are you living these days?
Luckily enough, I still live with my parents. We finished the walk-out basement a couple years ago, so I have a nice pad here. I've gotta try and save up some cash these days to leave the nest and get your own place. It's not cheap out there! 
OK, thanks for letting us get caught up with you this week. You know you're going to lose the #46 if you don't get 25 points in 2024, right? Do you want to thank anyone before we let you get back to the FROLF course?
That would be sad to see that 46 go! I might have to come out of retirement for a race to keep my number next year, who knows. 
Anyways, thanks, Billy, always good chatting with you. And thanks to everyone who's reading.
---
OK, I've got way too far to go tonight. I do want to mention that Kade Walker was injured at the Baja 1000 and say that we're all hoping for the best for him. Here's all we know at this point:
Kade Walker Injured at Baja 1000
By Billy Rainford
Canadian Kade Walker is competing at his first Baja 1000 in Mexico but crashed and has now made it to a hospital. All we know at this time is what we're seeing on Ty Davis's Instagram page.
Kade is living with the Davis family in California and extended his contract with the SLR Honda team to race off-road for them again. Kade won the NGPC series in 2023 and his new contract includes the famed Baja 1000, which he was racing for the first time.
We'll keep watch for any updates on Kade's condition and pass them on here as soon as we see them.
We're wishing Kade a full and speedy recovery.
We spoke with him at Glen Helen in California a couple weeks ago as he was preparing for the race:
Have a great weekend, everyone, and be sure to keep checking in for updates on how our Canadians are doing at the Mini O's. You can actually watch all the action live on RacerTV HERE.