Throwback Thursday – 2008 Gopher Dunes National. Grab a Coffee…
By Billy Rainford
I was looking for something completely different today and stumbled onto this 2008 'War and Peace' version of a photo report from the Gopher Dunes National. I did this report for MX Forum and really sank my teeth into it! It goes on and on, so be sure to get comfortable and be well hydrated before you dive in.
Here goes:
Well, two down and seven to go. Unless someone flies me out west, it looks like this will be my last 'report' until Riverglade (if Pillow is coming). I haven't lost any bets this year so things should go smoother out in Moncton, NB.
Anyway, after the torrential downpour and high winds Saturday, the weather was actually perfect for racing on Sunday. Mid-teens and off and on overcast skies. Of course, the wind died down and there wasn't a cloud in the sky after all the racing was over. Figures.
Like I said, anyway, on to the racing.
The big question was who would step up in the absence of Colton Facciotti? I heard he rode a bit in practice but they decided it wouldn't work on that track with just one solid collarbone. Wise choice.
It was a little too chilly for me to find many scantily clad, pretty girls for you folks, but I did my best.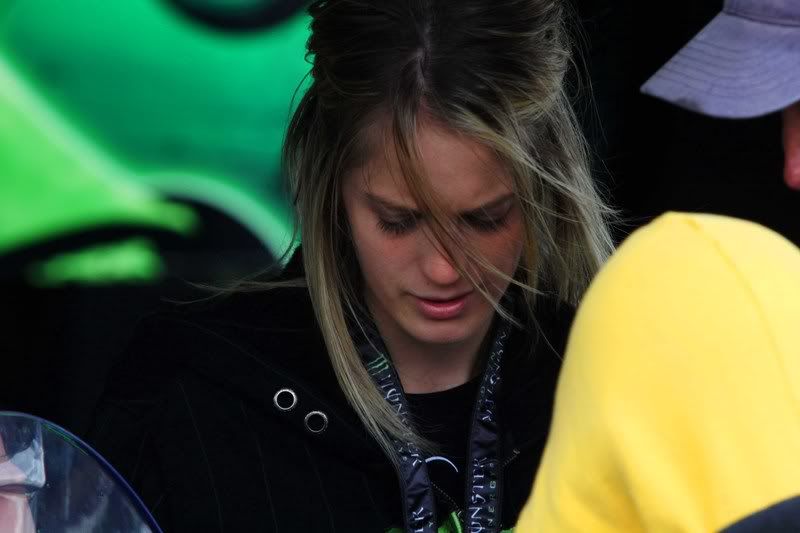 Here's some love for the Women's Class:
Karly Pozdnekoff finished the day with a 10-8, 10th overall performance.

Ami Houde finished in the same position as her number. Is she really going out with TM?

This is kinda hard to believe but Jocelyn Killough finished second overall and was lapped by the hotshot from Florida. I saw Freddy Spencer lap the entire field at the Daytona 200 in 1985.

Ok, when the Nationals come to a town near you, get ready to see and hear some amazing riding from Jacqueline Ross! Of course, she went 1-1.

Cleared all the jumps, pulling tear-offs mid-air, left foot just off the peg…cool!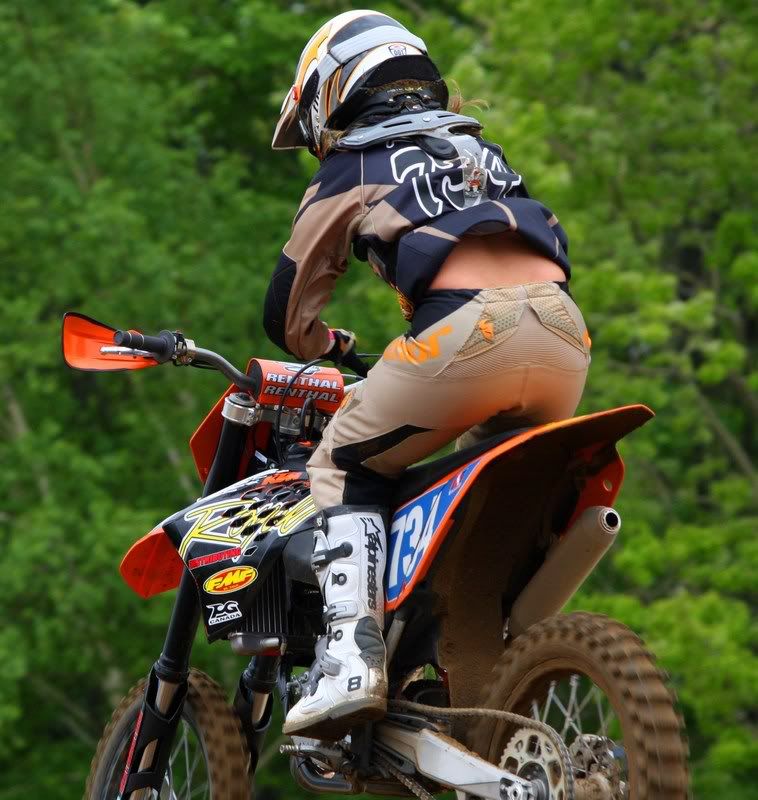 Heidi Cooke kept her honest for the first part of the races. I didn't see what happened to her in the second moto. She finished 2-DNF for 11th overall.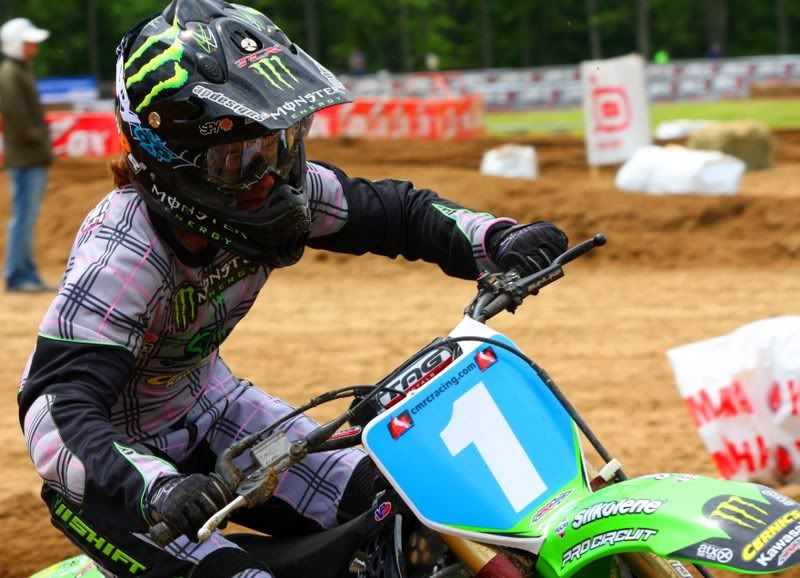 Here's the women's podium with a shot of the mystery woman JR.

'KD Beats' (Kyle Beaton) had first pick of the gates after practice.

Jeremy Medaglia had pick 2.

Aaron Harvey tries to find out who "the new guy with the big lens" is. He finished 6-4, 4th OA.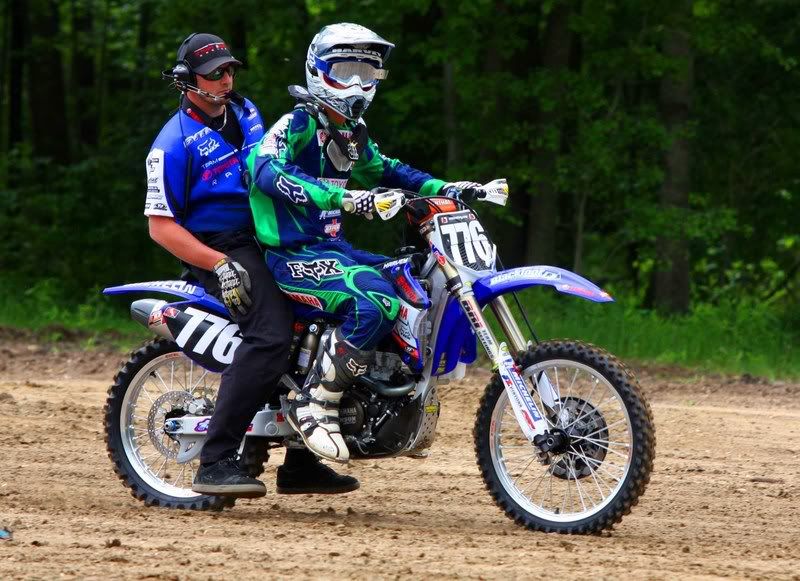 I can't seem to do a 'report' without a pic of Kyle Patton's hair. A guy in my 'situation' appreciates a do like that! He's wrenching for #79 Joey Leadbeater who ended up 39th.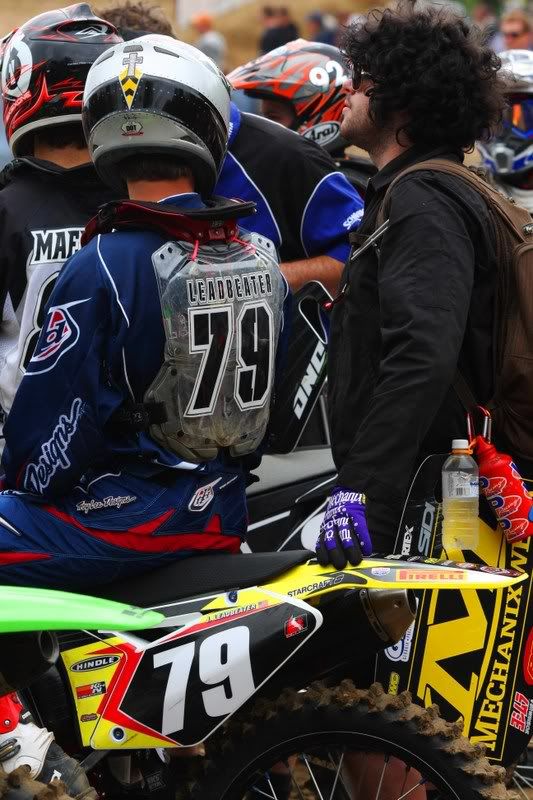 #51 Jared Allison putting on his pre-race game face. 16-20, 19th OA.

Ryan Lockhart musta flatted on the parade lap. Here's the team racing to make the change while JSR watches for proper torque and chain sag.

Jake Lee making sure everyone is ready for moto 1.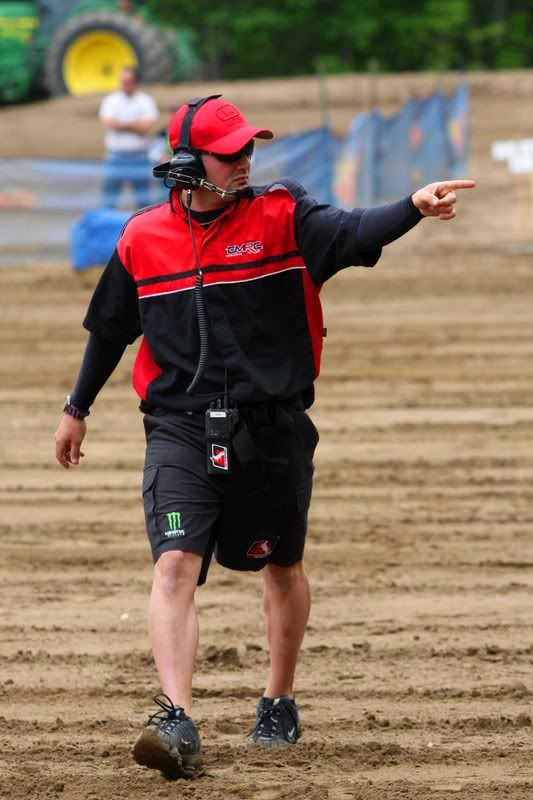 The early stages of the MX2 races had a lot of people asking a lot of questions like Who? Huh? and Where?

Speaking of 'The Newf,' he never did tell me WHY he had the greasy stache?!

The same two Monster girls appear to be traveling the series. Nice.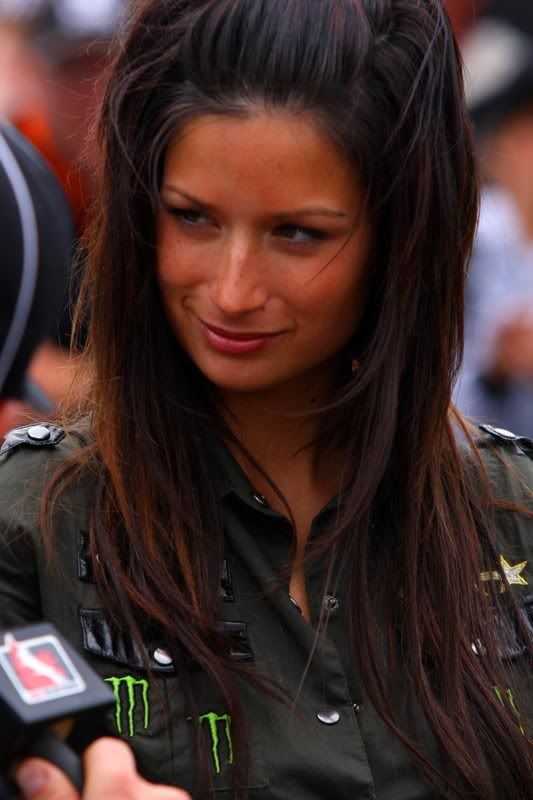 Paul Lamb lead the darn race for quite a while. He got a 2-3, 2nd OA. Great day for him!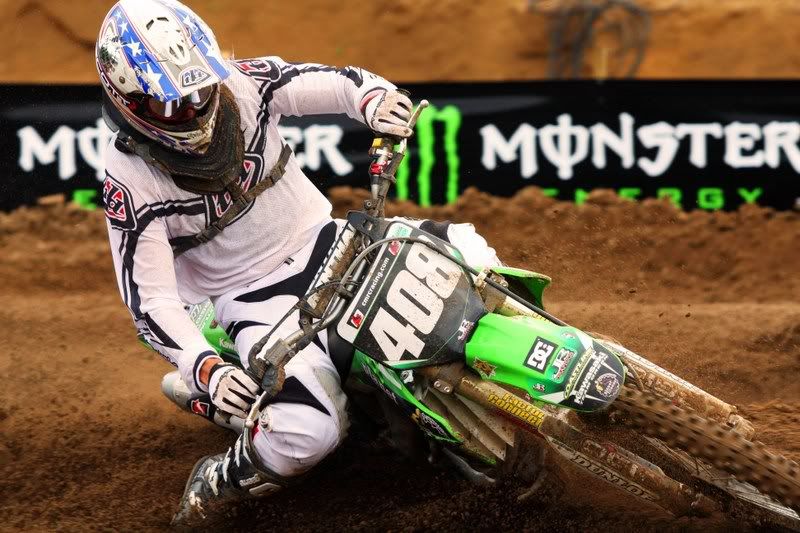 #71 PJ Stratton was one of the less familiar guys up front and ended up 18-7, 13th OA.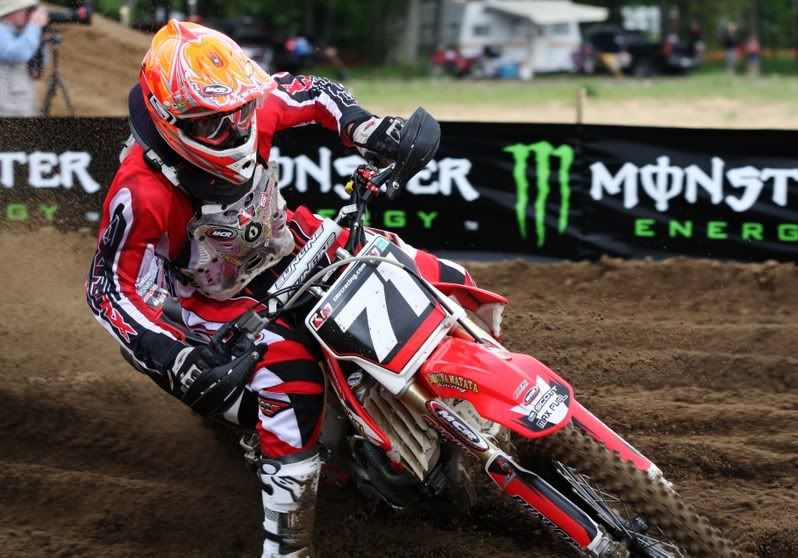 #85 Shawn Maffenbeier was up front too. He got the first moto Holeshot Award and ended up 22nd overall.

These two exchanged leads quite a few times in moto 2.

'JM' had too work really hard Sunday. He came from the back of the pack both motos and ended up 13-10, 11th OA. I bet he's tired today…no wait, he's a teenager. He's fine.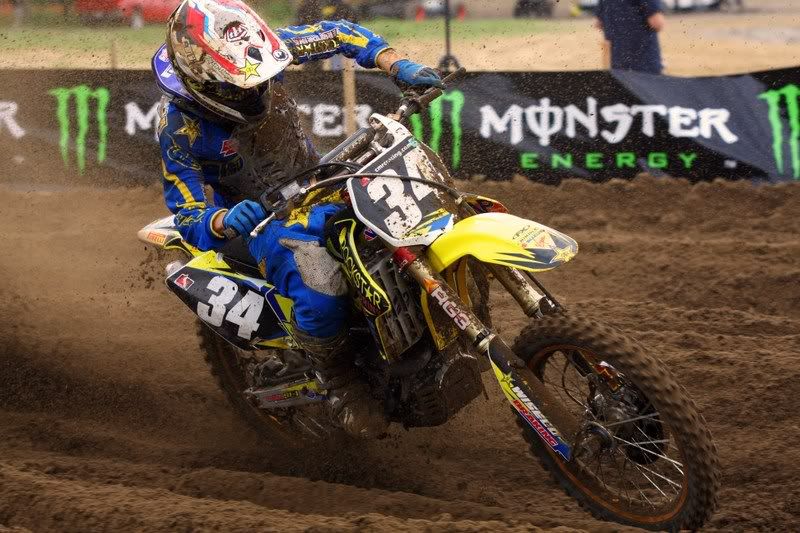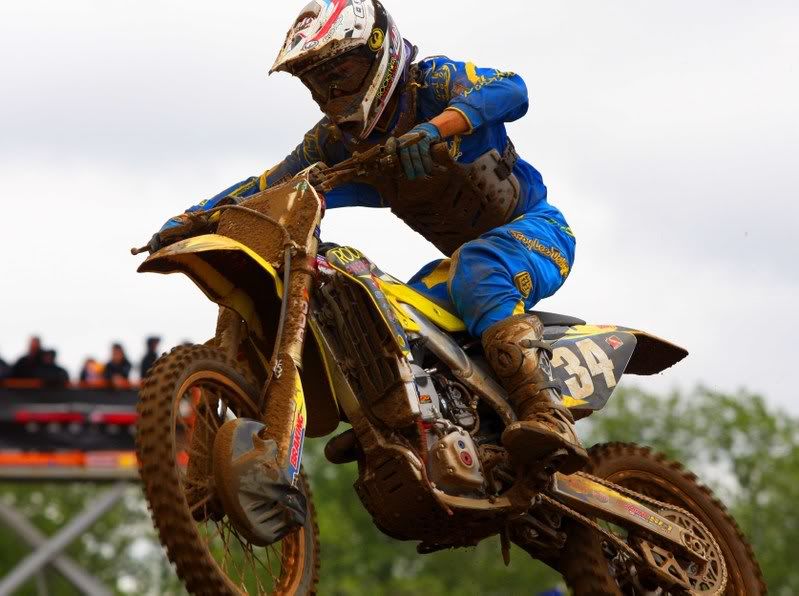 Ryan Millar #501 had the kind of day we all knew he was capable of having. He got an impressive 7-12, 7th OA.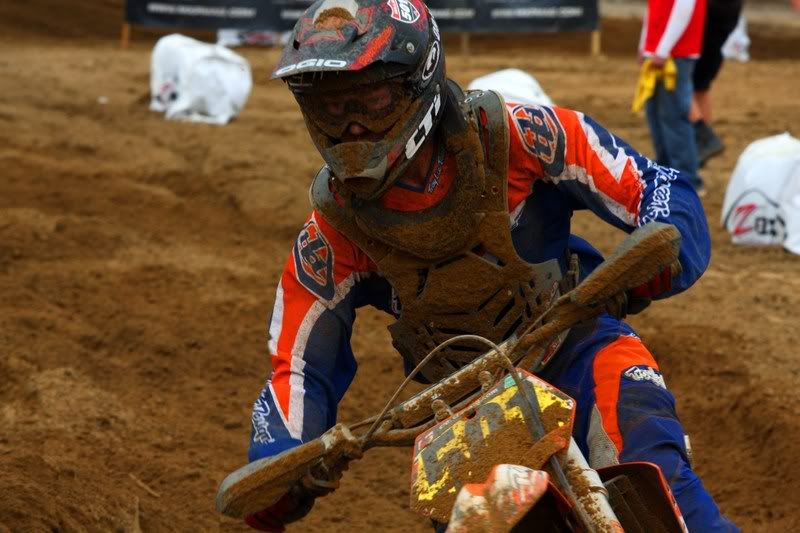 #41 Nick Evennou finished a hard-fought 3rd in the first moto. In the second he had to fly off the finish line jump to miss Davey Fraser. He landed in such soft sand that he bent his bars straight down and broke the fall with his face.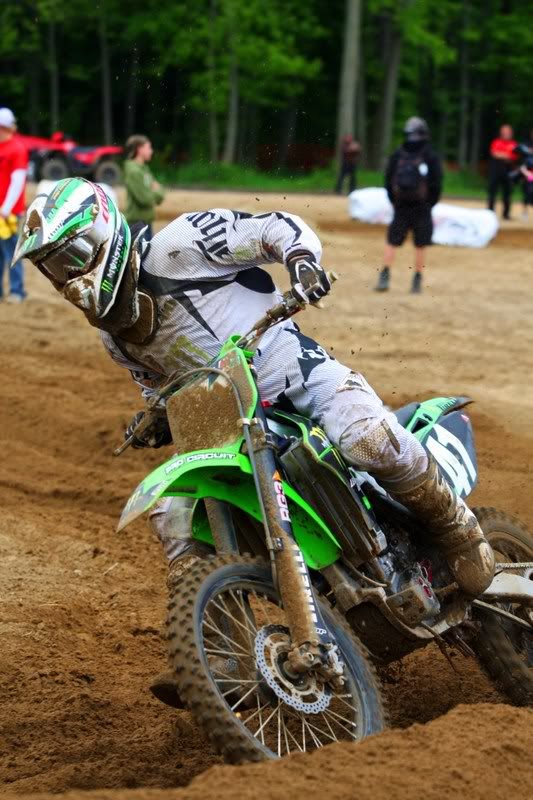 #24 Eric Nye is going to be tough to beat. He finished 1-1, 1st OA and now has a 20-point lead on Evennou.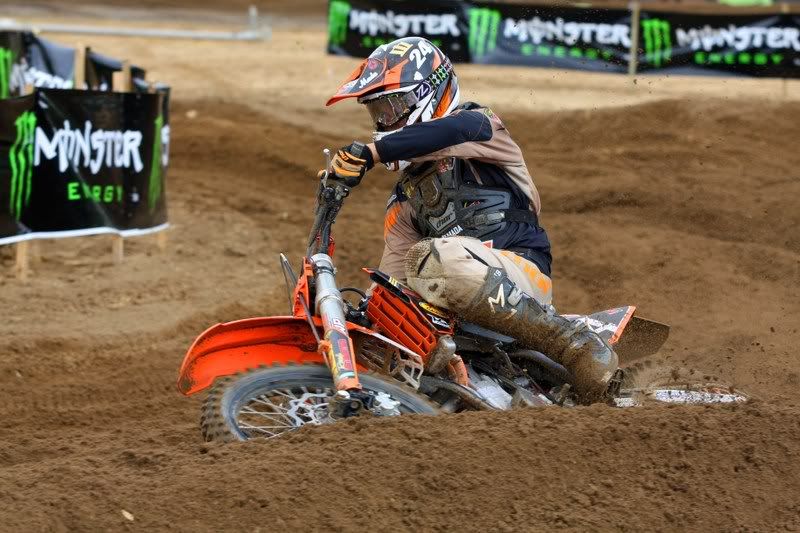 Beats will have to keep it on two wheels if he wants a chance at the title. He's 23 points behind Nye now.

A lot of riders ended up without their goggles on Sunday, like Mason Phillips here.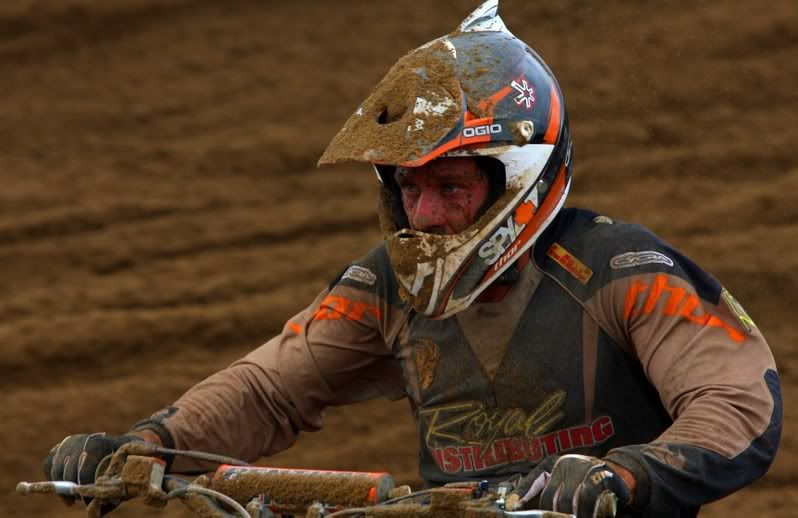 Here's Liam O'Farrell showing why that can be a bad idea!

Did I mention the two Monster girls?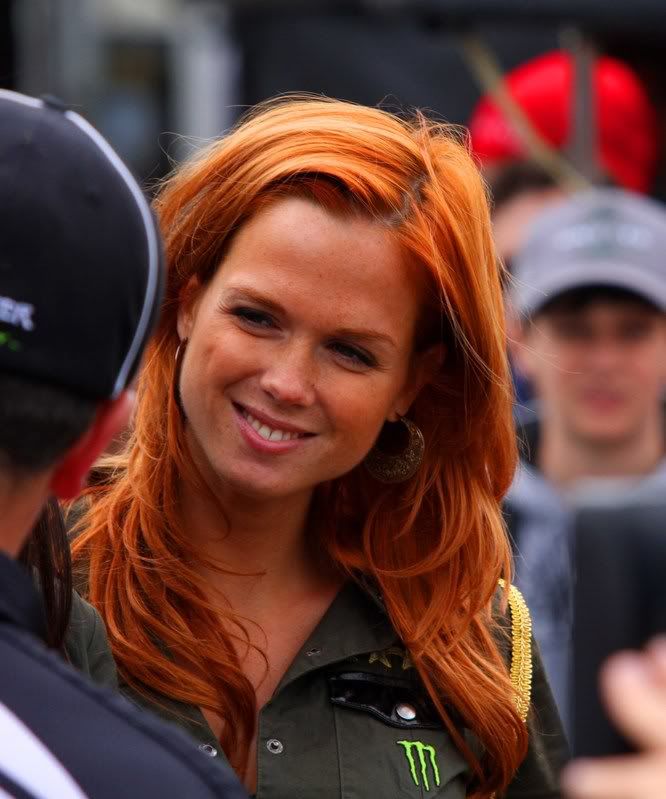 Here's #13 Tyler Medaglia getting ready to throw down.

#16 Mitch Cooke finished 6-6 for 6th overall. He had some good battles with #12 Blair Morgan.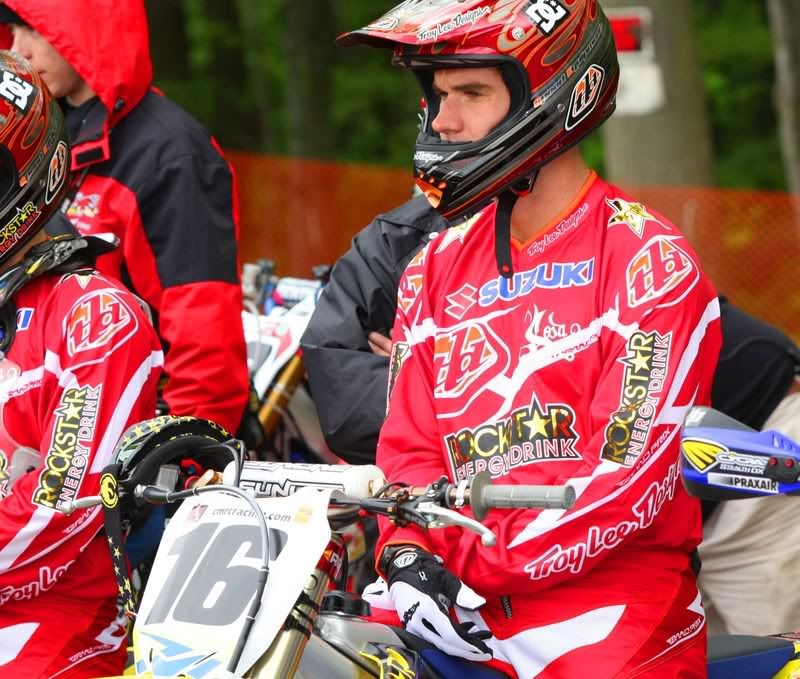 #69 (chuckle) Doug DeHaan pulled a nice holeshot. I didn't see what happened to him next but he ended up 36th OA, so I'm gonna guess it wasn't good.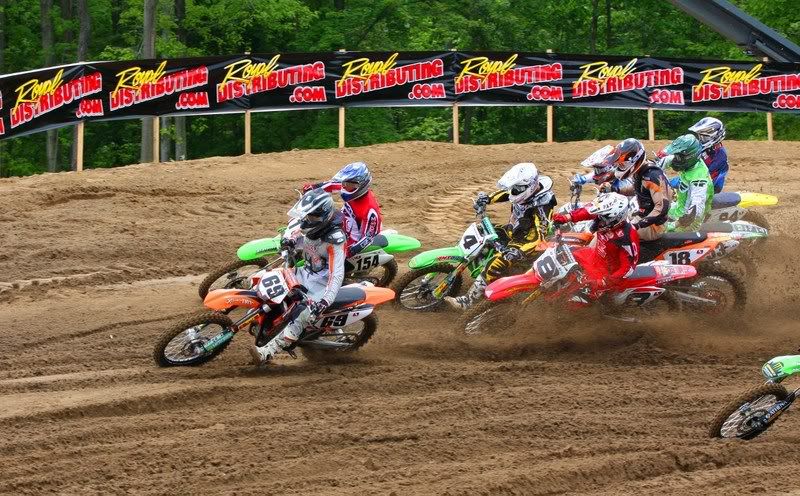 MX1 Start.

Am I gonna have to get body guards??? Seriously people, just let me eat in peace!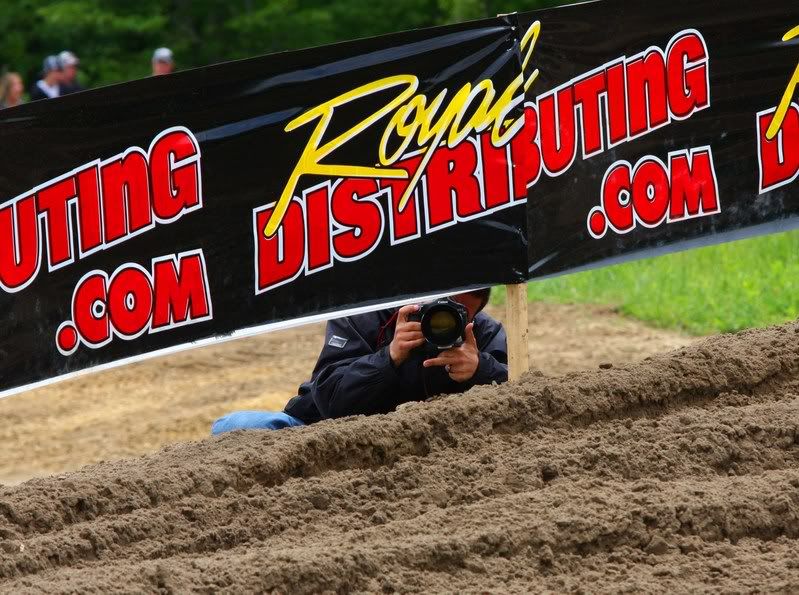 Dusty Klatt showed good speed Sunday. He ended up going 1-3, 2nd overall.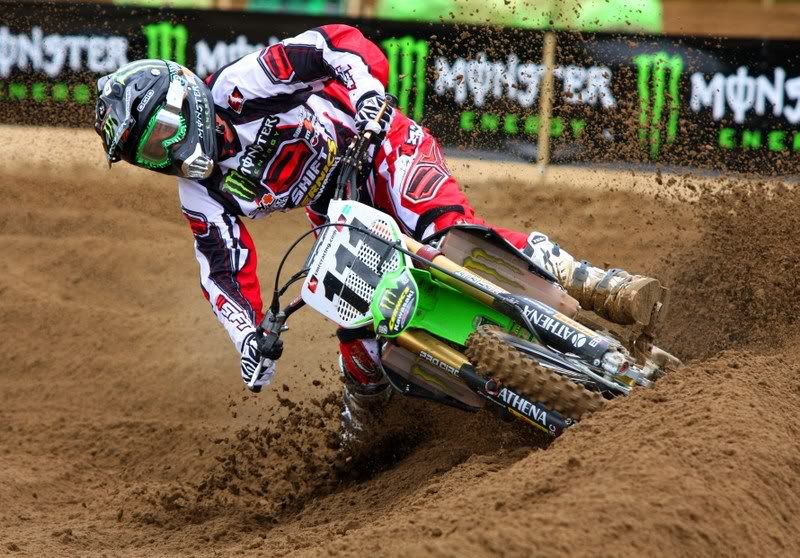 Kyle Keast went down in both motos but still finished 2-2, 3rd OA. Huh? Check out the helmet/goggle combo.

Come on Simon Homans, two more places and we get one of your classic Podium Speeches. I know I'm waiting.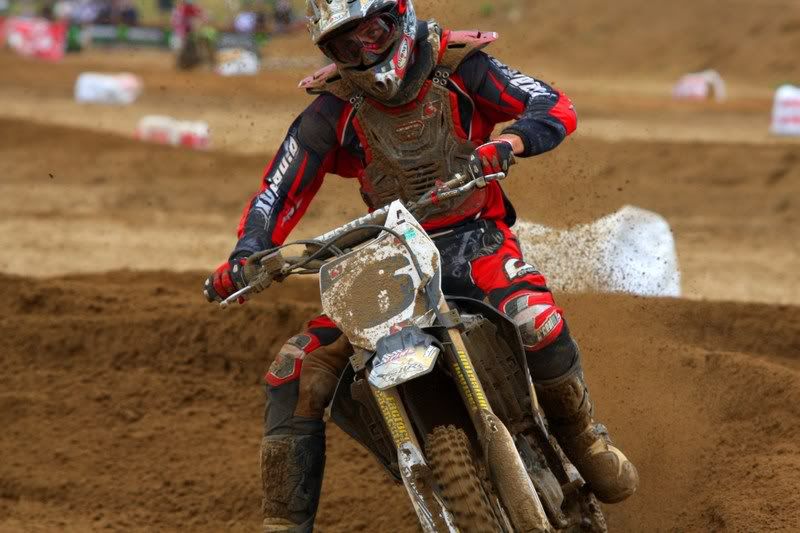 #20 Jay Burke followed up his strong Ste Julie result with a 10-12, 9th OA performance.

#10 Jeff Northrop had a tough day too. He finished 12-11, 10th OA.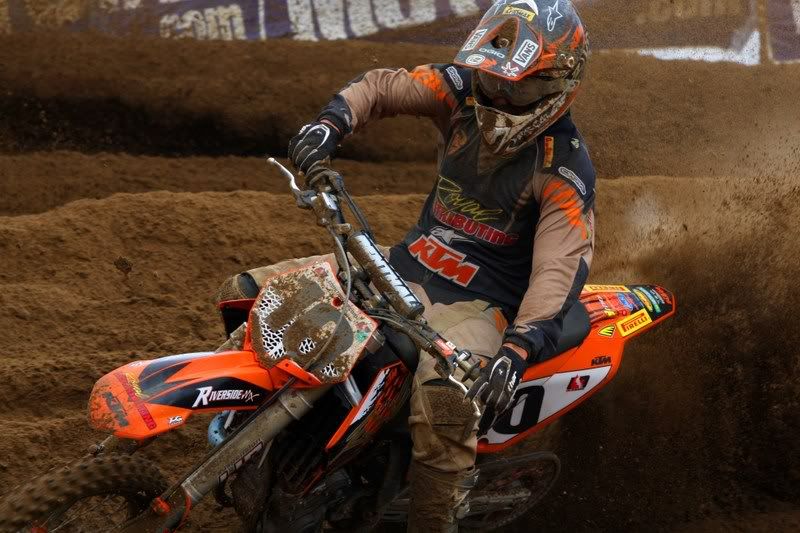 All eyes were on the Keast/Medaglia battle in the second MX1 moto. Keast worked his way up to the back tire of TM. Just when you thought the pass was coming, Tyler would find another gear and stay up front.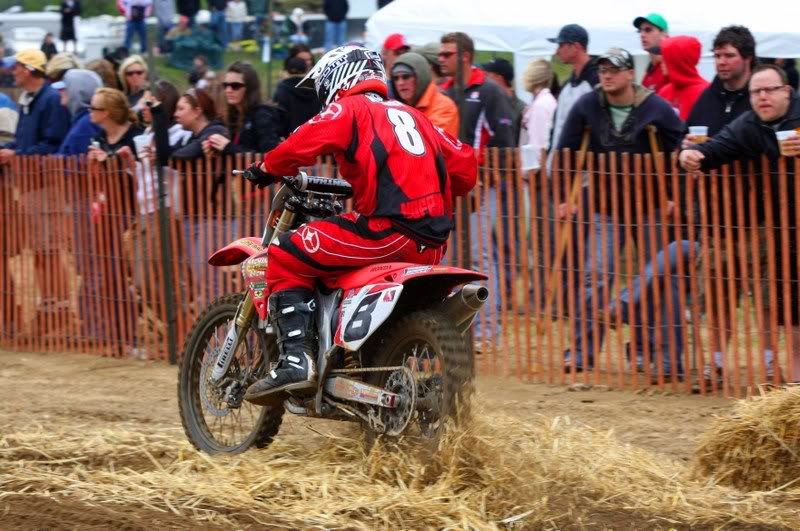 Oh, speaking of #23 Davey Fraser, he dropped the MX1 class Sunday to concentrate on the MX2. He finished in 15th place.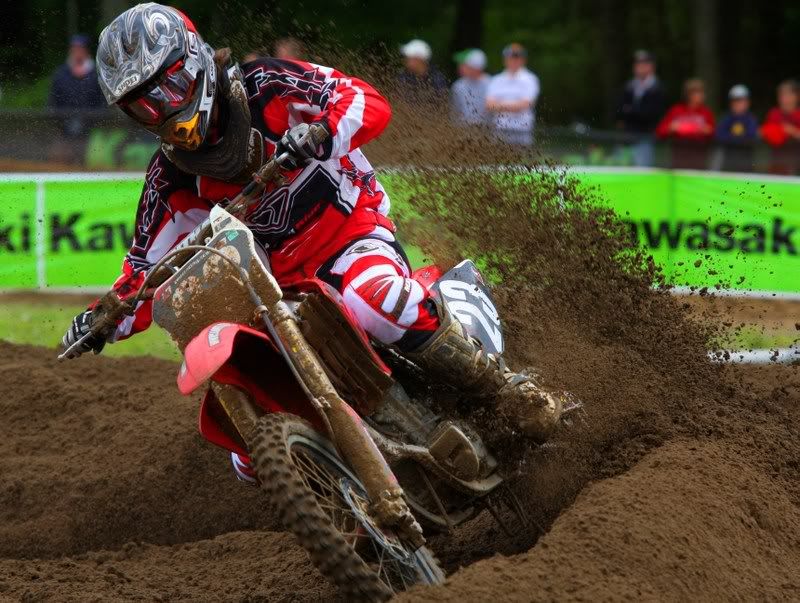 He's still a rockstar!

Liam O'Farrell's day came to a rough end. Apparently his fall took about 50 feet to complete. He was 'favouring' his right ankle. Hope it wasn't as bad as it looked.

Jeff Gibson pulled off a Holeshot Award I think and ended up 15-10, 11th OA. He now sits in 10th place after 2 rounds.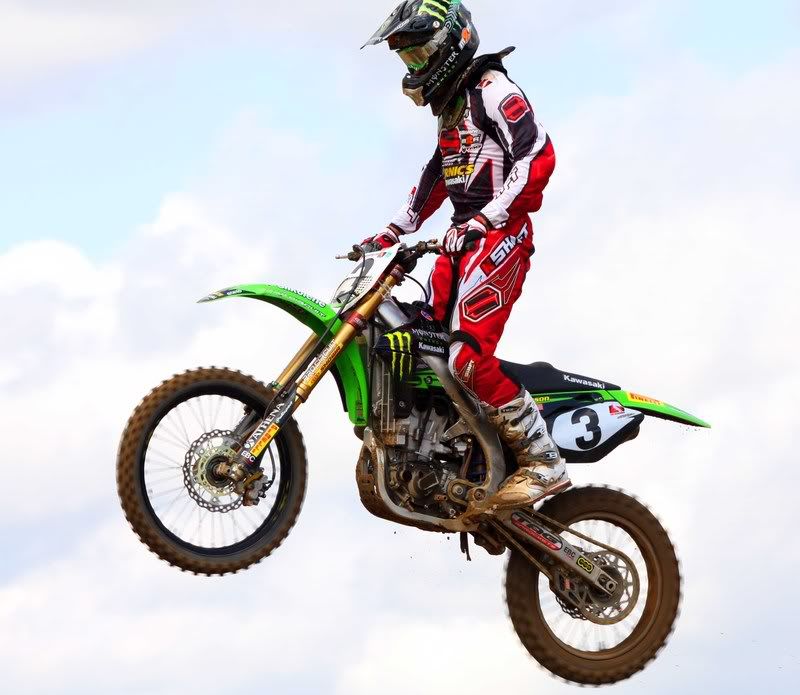 Yes, thats' a Team Tamm jersey!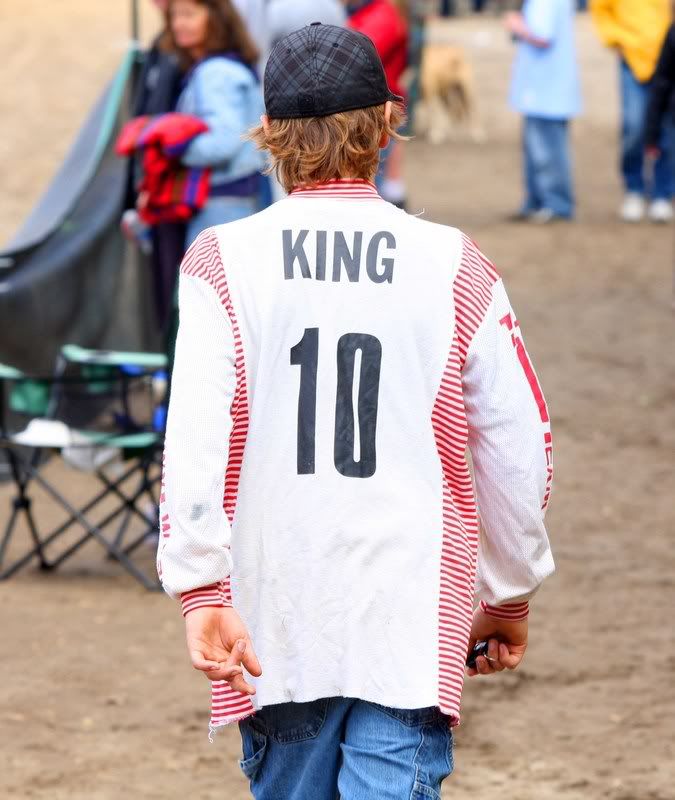 Ok, do what now???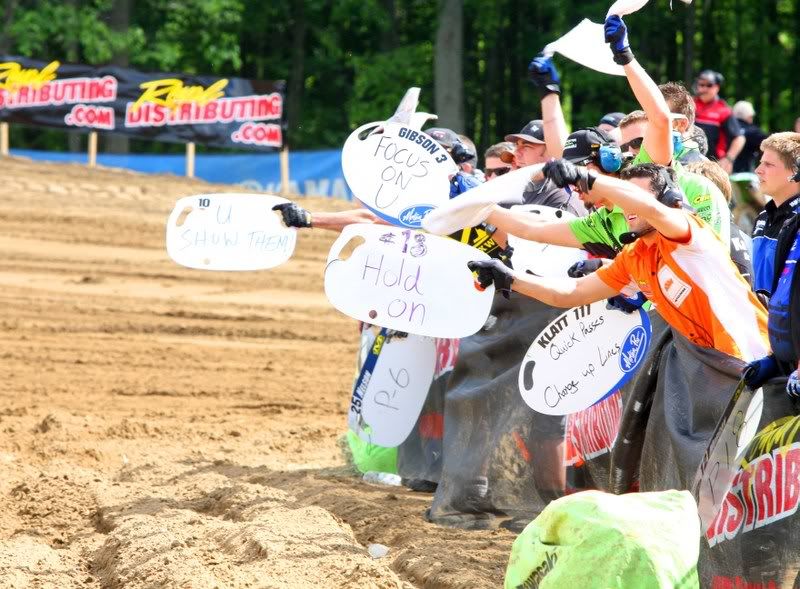 Girls!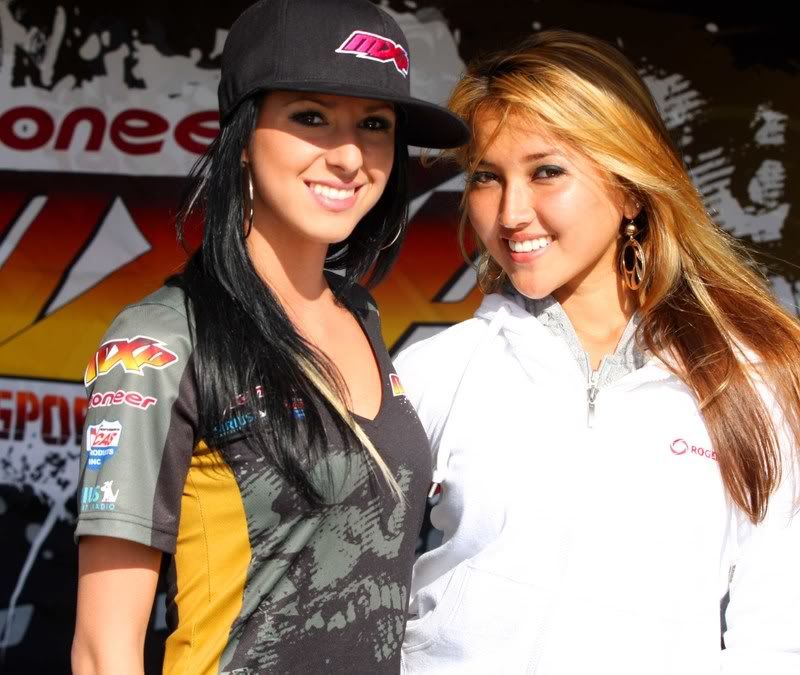 The second MX1 moto was one for the books! This is how hard KK was trying on the last lap. Great show guys. I think I heard that 3rd place Dusty Klatt was 1:20 behind TM!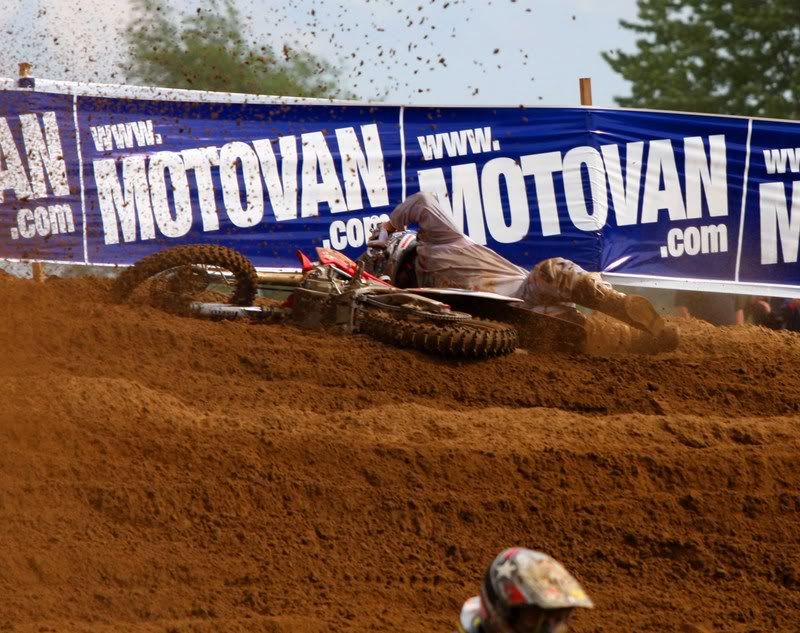 Oh I see, Dusty went 1-3, TM went 3-1, KK went 2-2. It was my understanding there'd be no math.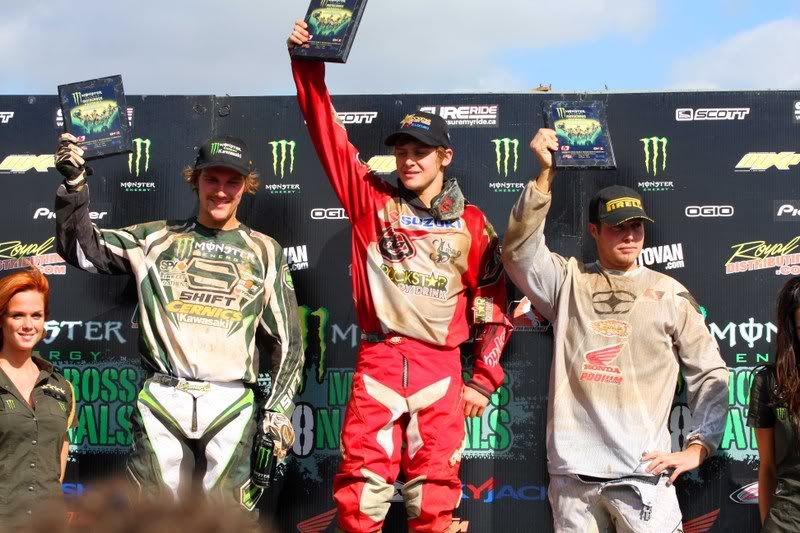 The red-haired Monster girl really stepped it up this week. Now I'm not sure who my favourite is.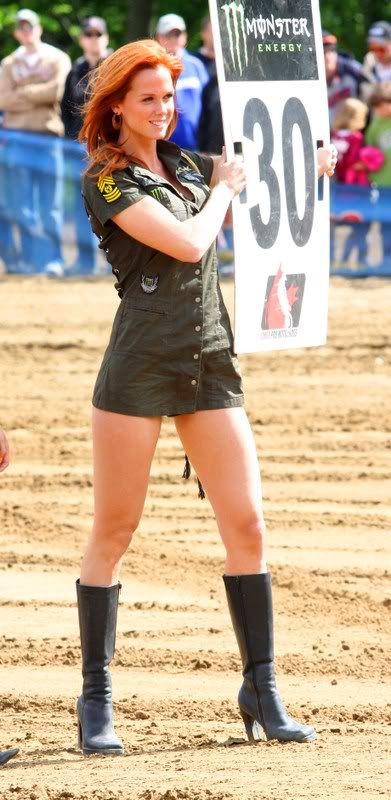 See you at the races!