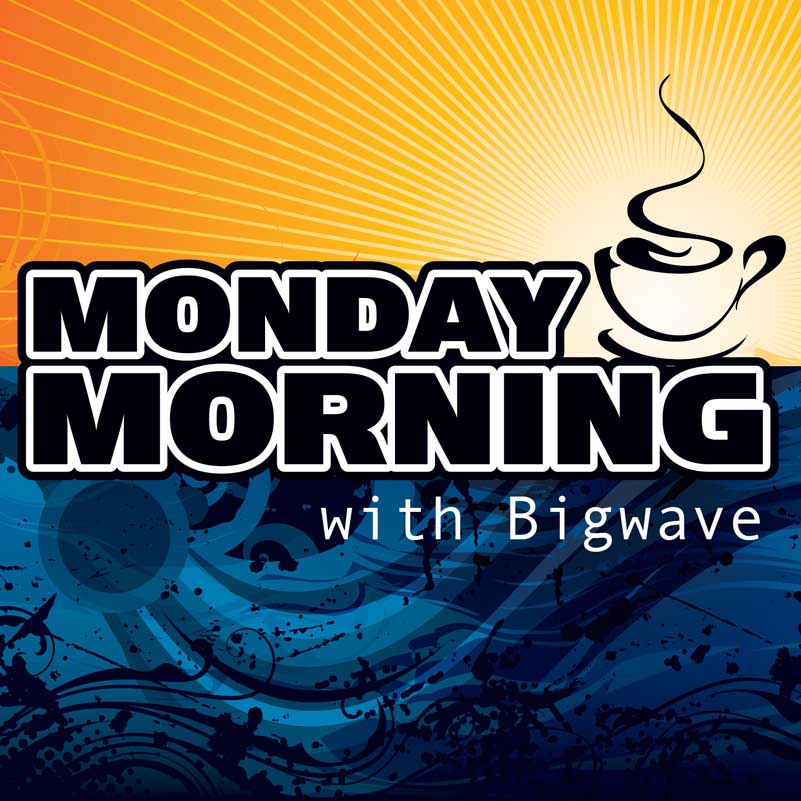 By Billy Rainford
This is normally one of the busiest three days on my calendar for covering Canadians racing down south. With the money race on Thursday (the Pro Circuit Open), the Supercross on Saturday, the Big Boar GNCC race at Hog Waller in Palatka, Florida, and then the finals day of the RCSX on Monday, I'm normally running off my feet and pounding miles on the #DMXVan. This year? Not so much.
It's been a long time since I've missed these races live and in person. One positive that came out of it is that I now remember what it's like to be at home and be at the mercy of the coverage someone…anyone can provide from events I'm not at. I'm looking for a silver lining here.
I think it gave me a little better understanding of what I need to be focusing on when I'm at races I know people are interested in back home in Canada. And from that, hopefully, I can improve the coverage we provide here at DMX. We'll see…
Tyler Medaglia was busy with two races over this time period. He lined up at Dade City MX on Thursday night on his woods KTM 350. Mitch Cooke mentioned he did have his MX suspension with him, so that would have helped.
Tyler didn't get the start he needed to run at the front but still managed to pass his way up to 4th by the checkered flag.
It was Jeremy Hand who crashed and caused the red flag staggered restart. Apparently, he was coughing up some blood so they wanted to get him checked out. The result was a separated shoulder but he was fine other than that.
We didn't have a Canadian racing Daytona on Saturday, but our Canadian teams had some pretty good results, except for the hard crash by Club MX Jefferey Homes Yamaha rider, Joey Crown.
Joey went down hard and appeared to be out for a little while. He's posted that he'll be out of action for a bit. Heal up, Joey.
I'm jumping around here pretty quickly because the live coverage of the RCSX finals day should be firing up over on Racer TV. We
We've got a few Canucks to cheer for over there.
Shelby Turner and Tyler were in action at Round 2 of the GNCC Racing series at Hog Waller in Palatka, Florida, on Sunday.
Shelby crossed the line in 5th place and had another strong showing. I gave her a call to talk about it Sunday night. You can listen to it on all our podcast channels. Here's the Spotify version because it embeds nicely on here:
Tyler didn't have the race he was hoping for. It started out great as he was up in second place early and ripping with the top off-road dudes in the country.
He got 2 laps in and then headed into a muddy area while running up in 3rd place. He clipped a tree that ripped his throttle hand right off the bars. He didn't go down, but knew something wasn't right with his thumb.
He kept riding on a track that offered zero breaks. He just couldn't hold on and the pain was excruciating., forcing him to call it a day.
As he undressed, his thumb really started to swell up. When they got back to Jim Edgar's place in Jacksonville, he decided to go get it checked out but they were too late for the local medical place.
He said that he then sort of squeezed his thumb in the shower and it seemed to move almost half-an-inch, giving him instant relief.
At this point, he's hoping that maybe it was just dislocated at the big knuckle and will likely still go get it checked out.
At this point, his plan is to get on the bike once this week before heading to Round 3 of the GNCC series in Aonia Pass, Georgia, before heading home to Nova Scotia.
I've got more photos and some video that Jim sent over, so I'll do something with them ASAP.
Canadians at the RCSX
As always, we've got a few Canadians at Daytona International Speedway for the Ricky Carmichael Amateur Supecross. (RCSX).
Here's the list that I was able to put together so you can keep tabs today:
#17 Josh Bryan – 250 B Ltd., Schoolboy
#43 Noah Viney – Supermini 1, Supermini 2
#164 Ryder McNabb – Open A, 250 Futures
#418 Ethan Stevenson – 450 B Ltd., 250 B Ltd., Collegeboy
#95 Evan Stewart – 250 C, 250 C Ltd., 250 C Jr..
Here's the RACERTV Live broadcast link:
https://racertv.com/2021/03/08/mx-vs-atv-all-out-ricky-carmichael-daytona-amateur-supercross-live
Daytona Supercross
This coming week we'll have Casey Keast to follow and cheer for as we head into Arlington. We'll be sure to get in touch with him as we get closer to get all the details!
Crazy Finish at Kicker Arenacross
Check out this crazy finish involving Canadian #11 Connor Stevenson at the Kicker Arenacross finale in Amarillo, Texas!
We heard that things spilled over into the pits after this one but it didn't get too crazy. Congratulations to Connor who came back to win the Schoolboy final but was later DQ'd because his race bike was unraceable and they lined up with a different bike. Oh well, he made his point. ANd the ride out of the arena with the #1 finger up was classic. I'll post it up to our YouTube channel.
Here it is from our Instagram page:
OK, I feel like I definitely rushed my way through this, but we'd got live RCSX action to watch, so let's end it there.
Have a great week, everyone.