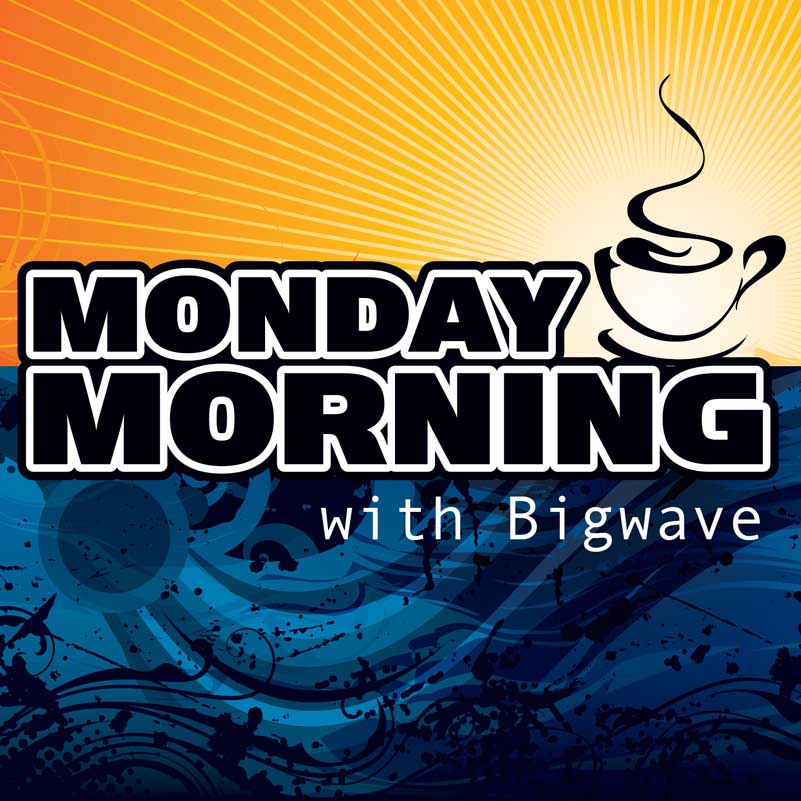 By Billy Rainford
It's been a long time since I woke up on a Monday after having been at an actual track on the weekend! Like, in over a year (that's not entirely true, but you get the point). My coffee tastes just a little bit better this morning.
I managed to get over to Gopher Dunes for their Opening Day on Friday. Ontario is so weird, weather-wise. Last year, they were able to open for at least one day in all 12 months of the year. This winter pretty much shut us all down in this area. We had a ton of snow on the ground less than a week ago! It's long gone, finally, and I don't think I'll be out snowblowing the entire crescent's driveways until Winter 2022.
It was great to see a ton of riders dusting off the cobwebs on the notoriously rough track. I saw a ton of people hit the ground but I think I saw them all get up again. It reminded me that The Dunes is likely not the track I need to hit for my first ride of the year…unless Derek Schuster lets me terrorize the Pee Wee track.
I posted a bunch of photos up on our Facebook page, so if you'd like to check them out and tag a friend, here's the link to them:
https://www.facebook.com/DirectMotocross/posts/10159560796346807
So, I decided to bust out the mountain bike Sunday afternoon because, although it looked nice outside, it was only 7C and extremely windy. Hitting the roads on my Scott Addict was out of the question.
We'd had a bunch of days in the upper teens so I figured the icy trails should have melted and dried enough to be passable by now, so I loaded up the #DMXVan and off I went out to do the Fanshawe Lake loop on a Sunday afternoon.
As I headed out on the trail from the golf course, I was happy to see the condition of the trails – wet and a little muddy. Not crazy muddy but muddy enough that you had to be on your toes the whole time. I'd put on my rear fender and was happy to just slop it out.
I passed a few people who really appeared to be struggling with the conditions. One guy was almost pissed off at me as I went by! Maybe it was because as an ex-MX racer I absolutely loved the conditions and couldn't hide the smile on my face as I went by him and his misery. I think I even commented on how "perfect" I thought the trails were.
The next rider I passed was pulled over and trying to clear some of the mud with a stick from his front derailleur and chainstay. He actually got going again just before I got there and it became immediately obvious that he did not have a motocross background. The dude was all over the place and I could hear his breathing from where I was behind him. Eventually, he gave up and pulled over. At least he was smiling.
I like to take Pro riders out for this loop whenever the Nationals are in the area. Like I always say, I've been lucky enough to have ridden all over North America and no matter where I ride I always find myself missing this single-track loop of Fanshawe.
It's a loop that usually takes just over 1 hour if you're pushing it pretty hard and the conditions are right. Sunday was definitely not right to be anywhere near the one-hour mark. It was muddy but you could find decent lines along the edges that kept you going at a pretty good clip. I managed to fall once and then again on a 40-foot section of freshly-watered ice rink that was almost impossible to not crash on.
OK, so I hit the section on the far side that takes you through a bunch of cottages on the east side of the lake. It's a time for a drink of water and to hit some higher speeds to fling mud out of your tires and lighten things up a bit. I actually stopped and picked 20 pounds of mud off my bike with a stick, too.
It was an even-numbered day so that meant I was going clockwise. When you hit the far end of the cottages you enter the trailhead and go along a ridge for about a minute before heading down a hill to a bridge that goes over a small creek. SCREEEEEEETCH! Wait a tick…
When I got to the bottom of the hill, I noticed the little bridge about 100 feet away in the middle of a torrent of water. The lake must have been up 30 feet from normal. The sometimes-dry creekbed was a full-on raging river! Now what?
I was well over half way around the loop and really didn't see myself turning around and backtracking. That just feels wrong.
I went back up the ridge and decided to try my luck finding a way up river to see if it narrowed, shallowed, or both. What an adventure that was. In hindsight, I really should have bothered to pull out my phone and take a photo, but I just went about the business of hacking through the long grass and sticks that had been left on high ground from when the water was even higher than it was then.
I found a spot that narrowed and walked over to take a look. The far side was rapids and you could see the rocks below. The near side was smooth. They say, "Still waters run deep," so I was skeptical of this being my option for crossing.
I decided to drop the front end of my bike in to test it out. Yep, it went down to my handlebars and wasn't stopping. The current almost ripped my bike out of my hand but I held on and dragged it back in.
Oh, I forgot to mention that the wind had since picked up even more and the temperature was falling quickly; it was now just 1C and I wasn't really dressed for that, especially when not on the damn bike!
I grabbed a huge log and thought maybe I could span the gap with it and walk across on it. I threw it over and watched as it simply got washed away and headed down stream. I wasn't liking my options.
I saw another spot that was obviously shallow but it was a wider section of the river. I took a look and came within a second of going for it before realizing that there was just no way I was going to be able to pedal through the water and over all the rocks without falling. That would have made for an absolutely miserable ride back to the van.
I knew I wasn't too far from the main road that takes drivers around the lake so I decided to tuck tail and hack my way along the river to the bridge.
I had to throw my bike up and over two barbed wire fences and then craw under one and scissor the other. I managed to cut my head on the one I went under, but finally made it to the road. The problem with this solution was that it was going to add a bunch of distance to my loop and I was going to be on a main road. Fortunately, it was going to be a tailwind.
I made it to the other golf course that the loop passes and ducked back onto the trail. It was good to be out of the wind and I was pretty sure I home-free at that point.
I managed to warm back up in the effort to get through the mud and eventually popped out of the trail and back to where the van was parked. I'd made it in 2:20 and went straight to the Taco Bell drive-thru on the way home. It's tradition!
The river is so high that I think we'll drop the kayaks in when it warms up a little this coming week. What could possibly go wrong? The fire department ads on TV telling us to stay away from the rivers right now aren't directed at me, are they? Full details next Monday. Lol.
Here's a look at the loop on the Relive App. You can see where it all goes wrong.
Shelby Turner and Tyler Medaglia | GNCC Round 2 at Aonia Pass
We had our two top MX/GNCC riders in action this past Sunday at Round 3 of the 2021 GNCC Racing Series at Aonia Pass MX in Washington, Georgia.
You can watch the replay of the afternoon race here on Racer TV:
Canadians at the Motoplayground Spring-A-Ding
The US Amateur racing schedule is off and running. After the RCSX, riders headed west to Texas where the action was at Underground MX over the weekend. They now head over to Freestone for this week.
We had a few Canadians on the line at the Motoplayground Spring-A-Ding.
#95 EVAN STEWART HQV – Holland Landing, ON
#107 TY SHEMKO KAW – Ontario
#138 DYLAN REMPEL KAW – Aylmer, ON
#164 WYATT KERR KAW – Cambridge, ON
Class 
 Number 
 Brand 

 

 Moto 1 
 Moto 2 
 Class Finish 

 

 

 250 B 
 #164
 KAW 
 
 13th 
 13th 
 15th 
 
 
 450 B 
 #164
 KAW 
 
 13th 
 13th 
 13th 
 
 
 250 B Limited 
 #164
 KAW 
 
 12th 
 13th 
 13th 
 
 
 450 B Limited 
 #164
 KAW 
 
 9th 
 16th 
 12th
#234 ZACH UFIMZEF KTM – British Columbia
Class 
 Number 
 Brand 

 

 Moto 1 
 Moto 2 
 Class Finish 

 

 

 250 B 
 #234
 KTM 
 
 15th 
 24th 
 25th 
 
 
 450 B Limited 
 #234
 KTM 
 
 17th 
 27th 
 22nd
Good luck to all the riders headed over to Freestone this week!
Casey Keast | Arlington SX #1
#300 Casey Keast from Kelowna, BC lined up and raced his first-ever Monster Energy AMA Supercross Saturday in Arlington, Texas. Here's a look at his results:
Qualifying: 37th
Heat 2: 19th
LCQ: 19th
We did a pretty extensive podcast interview with Casey on Sunday that you can listen to here. The story of their troubles getting there and on the line will seem much funnier when he looks back at them years down the road…
Find the interview at any of your favourite podcast sites and be sure to SUBSCRIBE to Direct Motocross when you're there. Here's the Spotify link:
Casey plans to do all 3 Arlington rounds, all 3 Atlanta rounds, and then think about doing Salt Lake City to end the SX season.
He's back in action tomorrow!
---
Let's end this week with a thought for Todd DeHoop who was injured at the Vintage RCSX last week. There's been a fundraiser set up at Road to Recovery to help with his mounting medical costs and care.
Have a great week, everyone.