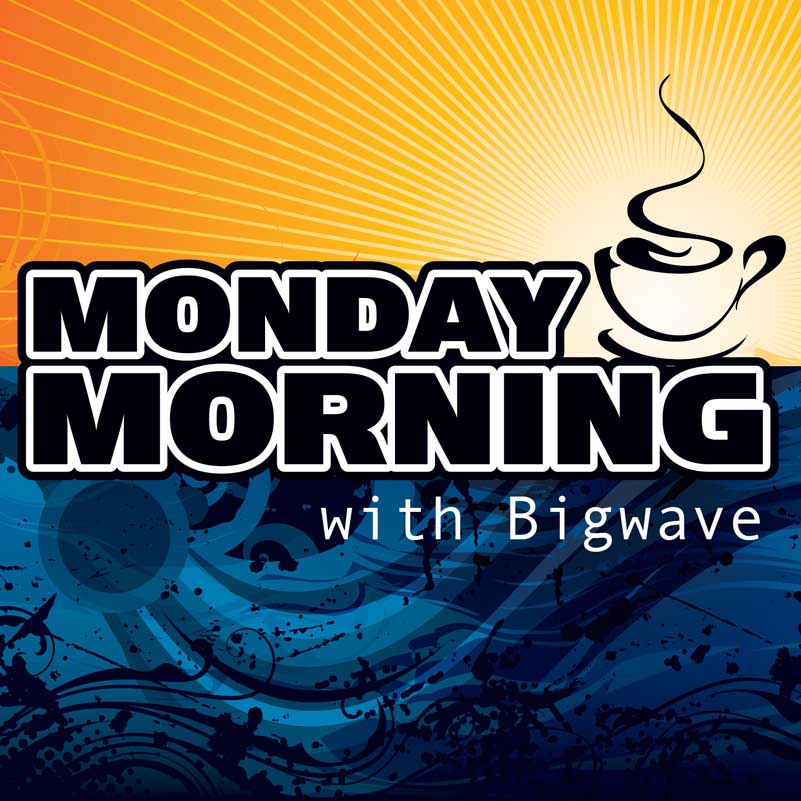 By Billy Rainford
As a racer, you know it usually works the other way…you leave the track on a Sunday after a day of mud races and the sun comes out to start the work or school week. Well, this week it finally did the opposite. We woke up to rain and crappy weather here in the DMX World HQ city of London, ON, after a weekend of mid 20's Celsius and sunshine.
Tracks across the country are in what should be their time to put some cash in the bank with riders wanting to get themselves ready for the upcoming racing season. Most tracks have been able to remain open, but it hasn't been an easy accomplishment.
Be sure to check online before you head to your favourite track to ride. Most, if not all, require you to answer a COVID-19 questionnaire and some are only allowing a limited amount of riders on their property, so don't be disappointed, check first.
I finally made it over to The Pit in Thamesford to try and knock off some of the rust. Unfortunately, all I found underneath the rust was more rust. Beneath that 2nd layer were actual holes. I'm going to need some Bondo to fix this situation.
If you're advanced in age and never really stopped riding, consider yourself lucky because this is going to be a long process to feeling comfortable on a bike again. I joked that it's even more difficult for me because I spend most of my time watching some of the top Pro riders in the world rip around tracks. It's hard to then go out on the track and wonder why I'm not scrubbing over ever jump and setting lap records. Unrealistic expectations can be a killer in your track happiness. Don't worry, I'm not that diluted.
I went to meet my high school friend, Jamie Ruddock, and another Vet rider, Chad Valenti, at the track to spin a few laps before heading home to catch the first Supercross from Atlanta Motor Speedway. Jamie joked that I was riding with a crouch like JSR made famous. Obviously, I must have looked pretty foolish and the stance isn't on purpose. Like I said, comfort is not something I'm enjoying on the track…yet.
I shot a few photos while I was there and I'll tell a story to go along with them later this afternoon. If you're interested, check that out in a while. Also, I can't believe I've never spun a single lap at this track because it is a ton of fun and perfect to get "the feel" back.
Let's have a look at some of the things that happened over the weekend:
Shelby Turner Wins the Rev Limiter Hard Enduro, Trystan Hart 2nd Pro
Here's a long live video from American Hard Enduro:
Women's Pro
Shelby Turner
Rachel Gutish
Louise Forsley
Overall
OVERALL
NUMBER
 
BRAND
Behind Leader
TOTAL
Cody Webb
1
2
Pro
Sherco
Overall Leader
7m 56s 161
Ryder Leblond
2
513
Pro
Husqvarna
-21s 559
8m 17s 720

Trystan Hart

3
84
Pro
KTM
-11s 480
8m 29s 200
Max Gerston
4
15
Pro
Gas Gas
-9s 20
8m 38s 220
Will Riordan
5
39
Pro
KTM
-1s 79
8m 39s 299
Colton Haaker
6
10
Pro
Husqvarna
-10s 294
8m 49s 593
Pat Smage
7
515
Pro
Sherco
-5s 292
8m 54s 885
Jordan Ashburn
8
127
Pro
Husqvarna
-2s 844
8m 57s 729
David Garza
9
24
Pro
Beta
-1s 111
8m 58s 840
Noah Kepple
10
9
Pro
Husqvarna
-618
8m 59s 458
Kade Walker Racing Italian Enduro Championships
From Rounds 2 and 3 in Sicily, Italy, March 27-28. Next rounds April 24-25.
Day 1
Kade Walker – 34th
Day 2
Kade Walker – 30th
Atlanta SX #1 Round 13
Random #11 Kyle Chisholm facts:
From Feld Entertainment:
Kyle Chisholm moved into 15th on the all-time 450SX Class starts list with his 129th in Atlanta. His 15th place finish was his fourth straight, which is the first time any rider has ever finished 15th place four consecutive rounds.
Chisholm also holds two other streaks as he is the only rider with four consecutive 12ths (2012) and four consecutive 13ths (2018).
Chisholm is now approaching Tim Ferry for 14th on the list with 131 starts.
Crazy.
Well, since the rain hasn't let up one bit here, I guess it's a good time to post a few riding photos and tell a story. There's still some coffee left in the pot, so that's where you'll find me toady – bellied up to the laptop with a fresh cup in my hand. Have a great week, everyone. Oh, and guess what? There's SUPERCROSS tomorrow!