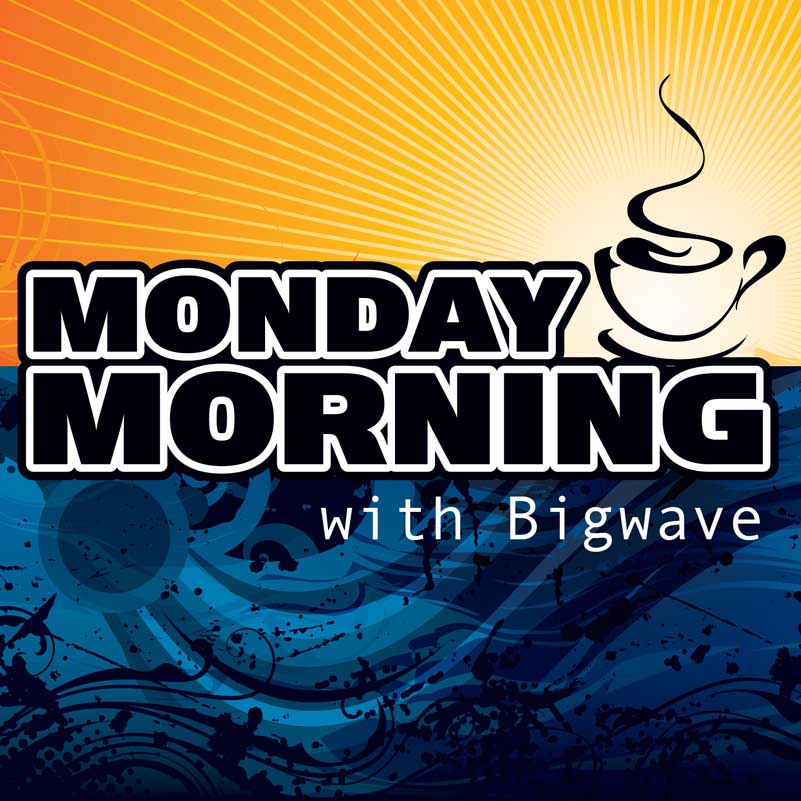 By Billy Rainford
Well, it's Monday and I've got the yard work blister on the palm of my right hand to prove that I did my fair share. You know you're not riding enough when you feel the blister beginning to form just 5 minutes into pulling dandelions. Too much time behind the camera the past bunch of years and not enough time in front of it! Hopefully, I'll be able to remedy this situation soon.
Let's have a look at some of the things that happened over the weekend.
Eli Tomac Signed with Yamaha for 2022
Just when some of us thought we were about to watch Eli Tomac ride off into the sunset at the end of this coming Lucas Oil Pro Motocross season, he not only plans to keep racing but he changes teams!
The defending Monster Energy AMA Supercross champion was an enigma this past season. I don't play Fantasy Supercross but I do pick my top 3 for fun in my message threads with buddies and I usually have a hard time not choosing Eli for the 450 win, but this year was different.
I'm guilty of assuming he was only taking wins when they were there and was planning his exit from the scene as soon as his contract with Monster Energy Kawasaki was up. It turns out that wasn't true.
Whenever he was on the podium and in on the post-race Press Conferences one of us would straight up ask him what's been up and if his heart was still in it. He would always say nothing has changed and that the competition at the front was just going faster this season.
And now he's signed to race for Yamaha when his contract is up with Kawasaki at the end of the summer.
Will he go out and ride on the edge all summer and take the 450 MX title? Again, I still think he's the rider to beat, so I'll likely be starting the season with him as my choice for wins, but we'll see which Eli shows up at Fox Raceway in Pala, California, on May 29th.
I also think that a huge change like what Eli is doing is sometimes what a rider needs when they get older and need a reason (more than the millions of dollars) to get out and put the continued level of work in. I think it will be a good change for him.
Tyler Medaglia to Race Round 1 of AMA Pro Motocross?
It's true. Tyler Medaglia is trying to get himself down to Pala for round 1. Check it:
Hopefully, he gets all the details sorted out and we see him on the line in a couple weeks. We'll grab him for an interview this week to see how his 2021 schedule is coming along.
Lucas Oil Pro Motocross Championship
2021 RACE SCHEDULE
2021 Canadian Triple Crown Schedule
The 2021 Canadian Triple Crown schedule was release this past Wednesday. And like we all expected we won't be heading west or east from Ontario again this summer, except into Quebec..hopefully, twice.
We called Jetwerx CEO Justin Thompson for a podcast interview to get the reasoning behind the decisions and you can listen to that here if you haven't already:
It's not the news we wanted but it's the news we expected. He mentioned some ideas that would lend some financial aid to riders and teams who were going to be coming from great distances, so the hope is that those riders and teams will still make the effort to race the series.
Keylan Meston Signs with MX101 Yamaha
The other big news last week was the signing of #10 Keylan Meston to the MX101 FXR Yamaha team for 2021.
This will be Kevin Tyler's first foray into the 450 class and it will mean there will be even more riders under the tent on race days.
We can admit it, we fell for Keylan Meston's latest Instagram post that seemed to announce his retirement from Pro racing. However, we'd been hearing very strong rumours that the Calgary, AB rider was headed over to Kevin Tyler's MX101 FXR Yamaha team for the coming season. We knew this 2019 photo would pay off in the long run!
We can now confirm that Keylan will be on the line this summer racing the Canadian Triple Crown Series on a Yamaha 450 with support from Carlson Racing.
KT told us today that he was actually on his way to pick up Keylan's suspension from Joe Skidd at SSS and even had Keylan's Rockstar helmet with him in the truck.
Keylan joins 450 teammate Shawn Maffenbeier and 250 riders Marco Cannella, Jamie Powell, and Austin Jones over at MX101.
---
Emily took holidays right now in hopes that we'd have been able to travel somewhere nice, but that hasn't happened. We're gonna load the MTB and road bikes into the van and head south to Lake Erie to find somewhere to cycle for the day.
Have a great week, everyone. Hopefully, you get the chance to spin some laps…