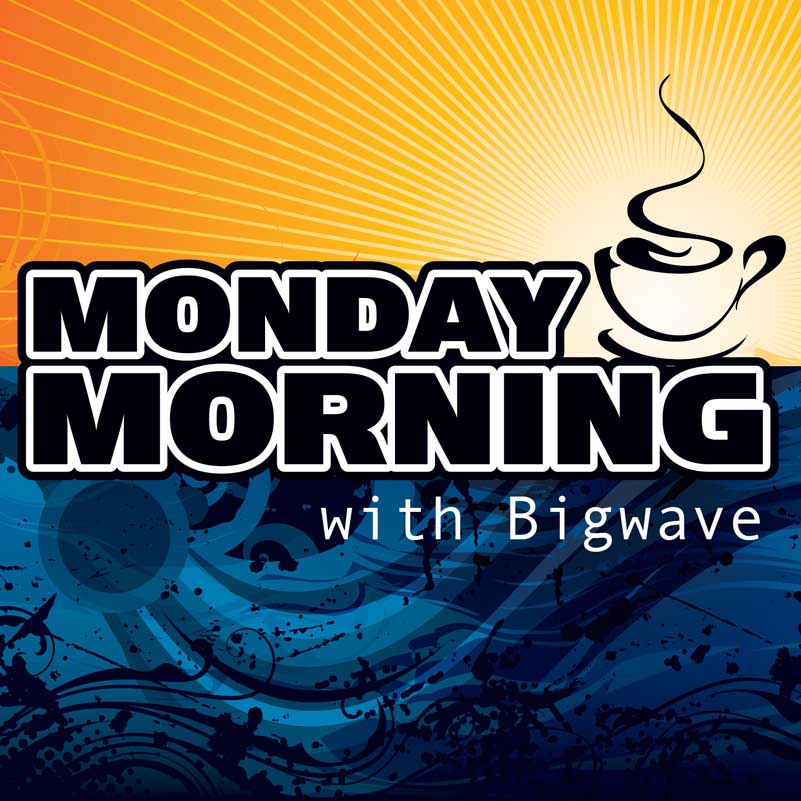 By Billy Rainford
Monday, December 12, 2022. December 12th is the date I've said has been the beginning of the "Christmas Feeling" since I was a little kid. The reason? Well, my English grandfather came to Canada for a Christmas visit way back when I was 8 and he got here on December 12th. For that reason, I've placed all the pressure of it actually "feeling like Christmas" on the 12th. That's a lot of pressure for today!
I'll be heading over to have a coffee with my Fire Captain buddy, Jeff May, who was on the ground floor with me when I started riding motocross. He had a little 1978 Yamaha YZ80 and I had a used 1980 Kawasaki KX80 in 1981. We used to go ride out at Matthew's gravel pit on the 4th Concession any spare moment we had.
I would put on my Inuck winter boots, pull the volleyball knee pads over my jeans, tuck the hockey shoulder pads under my Kawasaki jersey with the Gold Belt kidney belt outside of that, pull my Canadian Tire full-face helmet over my head, slip on my leather gloves with some old tires down the outside of my fingers for protection (Hand protection? What's that?!), and finally strap on my Smith ski goggles and be ready to go.
With a tank full of gas mixed with Bel-Ray GK1 at 20:1, I'd wave good bye to my parents and head off down the street, side-saddle, of course, because that made it completely legal…
I'd head off around the corner and out of my parents' sight for the rest of the day. It just didn't seem like a big deal.
My route would take me passed a few of my friends' houses, as there parents looked at me from their lawns wondering why I wasn't doing something that involved hockey in some way. I'd cut through one of those fenced-in walkways and jump the 3 stairs like I was Brad Lackey.
When I got to Northland Mall, I would make sure I was back in the side-saddle position as I weaved my way through all the shoppers, unless it was Sunday. Malls were actually closed on Sundays back then. Can you even imagine that now?!
Sometimes, I'd cut through my high school property that Jeff's yard butted up against. It allowed me a few seconds of normal riding where I could let the little bike rip. I wasn't very good on a track yet, but I could really tear up a football field!
Side note: I remember doing this same route after school sometimes and the field would be filled with the actual team doing practice. I'd rip through there like a maniac completely forgetting that my jersey had a huge "Rainford 145" on the back.
I'd roll up Jeff's driveway and be very careful that nothing was dripping from my bike because his dad was a Corvette fanatic and with that came some OCD on a level I've never see equalled. He, too, was a firefighter back then. They used to spend a lot of their time just polishing the engine so I guess he came by it naturally.
Jeff had an open-faced helmet that I thought was really cool. In fact, as soon as I found out the lower piece of my cheap helmet was only screwed on, I immediately took it off along with 90% of the helmet's safety.
Anyway, we'd ride down his road and out into the countryside on the northeast end of the city. This concession now has a normal name and it's the same road I use to get out to the Fanshawe Lake MTB loop I'm always going on about.
We'd get to the gravel pit in about 3 minutes and join in with the line of dirt bikes that were doing this little loop that the bigger kids had marked out. We'd do this loop hour after hour, checking our tanks once in a while to ensure we could make it home. At the pace we were going in those days, we got really good mileage!
If you're of a certain age, I'm guessing your origin story is similar. I don't think this is how kids get started nowadays. I think parents are there full-time and kids show up at the actual "practice track" in an actual vehicle. Sure, we all ended up there but that's just not how it started for the majority of us in the beginning.
I think this grassroots beginning story is what kids are missing these days. Of course, while it was happening, I'm sure we all wished we had a truck and trailer we could use to get to a prepped track, but I'm not sure that would have made our love for the sport any stronger. In fact, I think it would have diminished it a little.
I don't think kids today could tell stories of having to throw their other leg over the bike and outrun a cop through a neighbourhood like we all can. I think parents today would throw a compete fit over something like that. To us, it was just a regular occurrence on the way to the local gravel pit.
Oh, and there was always the fear of the cops showing up at the pits, too. On most occasions they would do just that and we'd have to tear off in different directions using other ways off the property and into a different neighbourhood where we knew someone and could hit the kill switch at speed, coast up their driveway, through the gate and into the back yard to wait until the heat cooled enough to try and make it home. It was a Bad News Bears situation nearly every time! We were all Kelly Leaks back then and it was amazing.
Today, we woke up to the news that the 99-year-old on our crescent had passed away. Marge was an amazing woman and walked our block right to the very end. Yes, she needed a walker the past few years but she always made the loop happen and did it with a smile on her face and always stopped in front of our house in case one of use was available for a chit chat.
I often wonder what someone in the later stages of life would tell you was the "meaning of life." In fact, this question has had my attention for at least 20 years. I even have a book title ready to go: "That's Life" and it would/will consist of interviews with elderly people with their answers to the simple question, "What do you think is the most important thing in life?"
I bring this up because on many occasions Marge would be walking slowly past our place and I'd be out either cleaning a dirt bike, loading one on the back of the van, packing it to get ready for an extended MX road trip, coming in from a cycle, heading out for a cycle…
Marge would often stop and say, "You have a lot of fun, don't you?" Marge was always so quick to make mention of it with a big, knowing smile on her face. She would then say, "Well, that's what's important" and then head off down the street.
I hope all of you are in the Christmas Spirit now and are having fun. It's one thing to say, "Well, she did live to be almost 100!" because that is amazing, but it doesn't mean you're going to miss them any less.
As far as some current MX/SX news goes, Team Solitaire Heartbeat Hot Sauce Yamaha has made the Cole Thompson signing official with the release of this video:
Have a great week, everyone.