#TBT – 2008 Steel City Photo Report
By Billy Rainford
---
For this one, we go back to the final AMA Outdoor National of the 2008 season at Steel City. Canadian MX1 champion Colton Facciotti and Tyler and Jeremy Medaglia made the drive to Pennsylvania to match up against the best in the world. This Photo Report is from www.mxforum.com.
I used to put the captions above the photos…
---
Well, I guess that's it for the outdoors until next year (unless you're lucky enough to be going to England). That was a great way to end the season; four Canadians racing the last US National.
Although the results may not show it, all 4 should be proud and take only positives away from the races.
The day started out foggy and gray but ended up sunny and hot by mid-day.
Squid and I hopped in his Yukon and headed southeast Friday afternoon. Where was CUZ'N IT??? I thought he wanted 2 Red Bulls and the keys???
Anyway, on with the show…
The newest, big news was Canadian National #1, Colton Facciotti, making the trip privateer style. Here's their pit. Yes, that's Blair Morgan chilling out. Oh, he claims he NEVER lurks on here…sure he doesn't 😉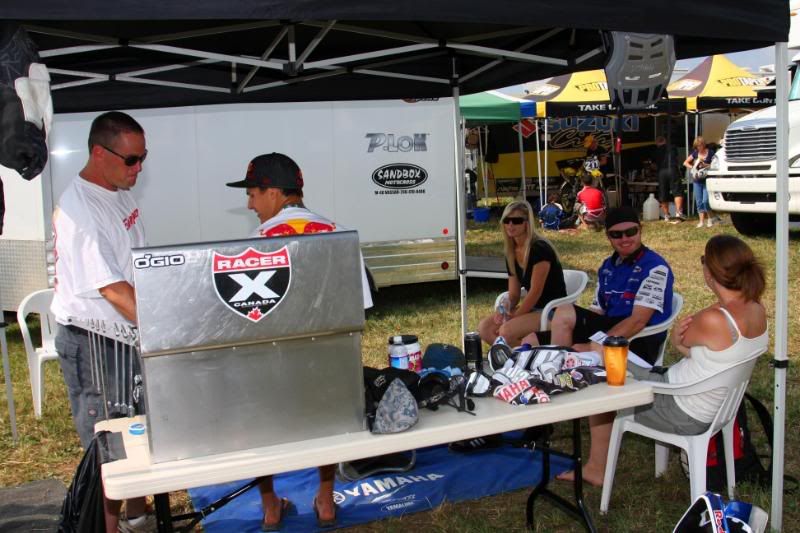 Josh Grant had a great start in Moto 1 but ended up 37th. He finished 8th in the second for 16th overall. He ended up 9th for the season.

How would Jeremy do after his strong starts in Southwick?

And away we go…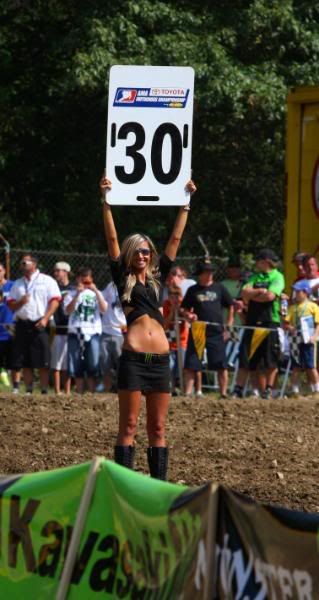 Well, doing this off the line is a tough way to start.

He came around the first lap 34th and 23rd in the 2 motos.

He worked his way up nicely in the first.

Until he caught up with #71 Kyle Keylon. He just couldn't get around this guy for the longest time! He finally got him but then Keylon squared him up and pushed JM to the banners and he had to brake. Then, in the next corner, the next guy came in and cleaned Jeremy out. Sucked. He didn't stall the bike and got going again.

Jeremy ended up getting 25th overall.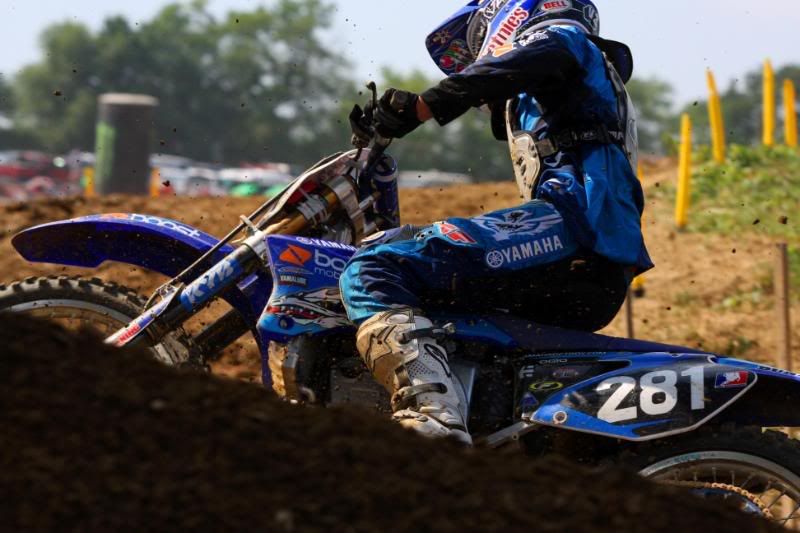 In the second, he had another bad start and was with #721 Blake Wharton. I was hoping he could knife through the field like Wharton did but he couldn't. Wharton worked all the way up to 9th! Yikes!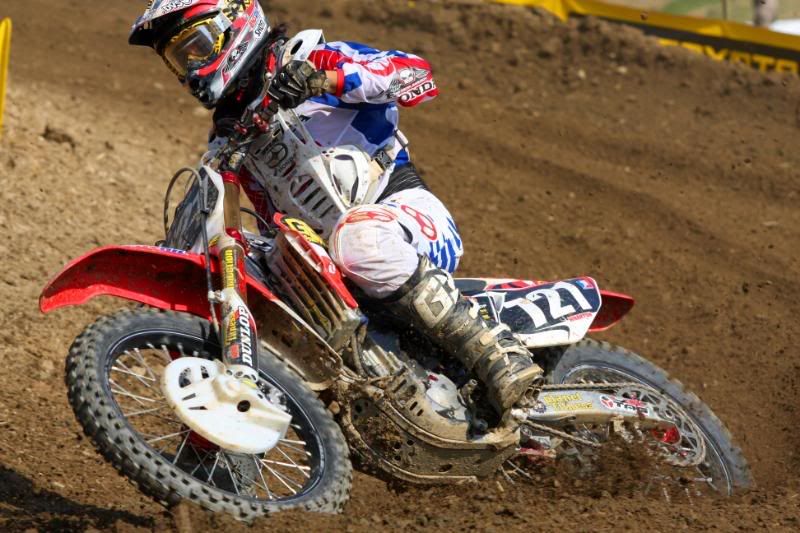 #1 RV crashed early and remounted in last place. He was half a lap down but still gutted out 16th. He got 20th overall.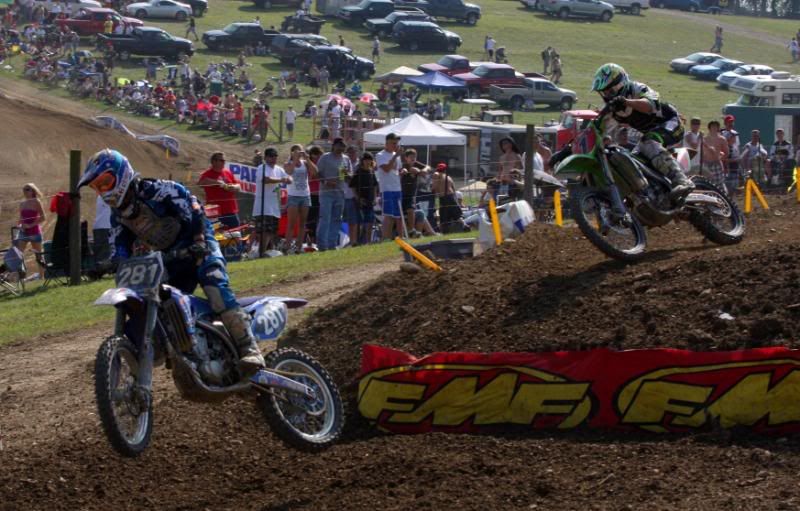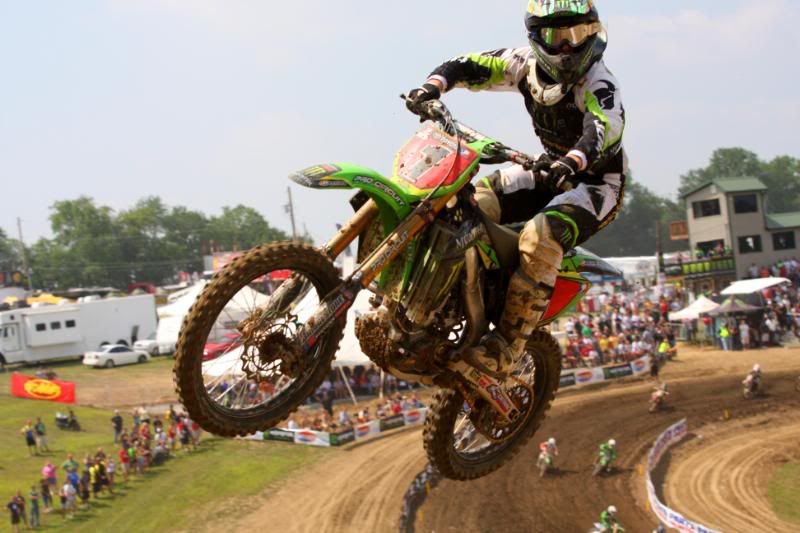 #36 Kyle Chisholm had a strong second moto getting 5th. He got 9th overall. Here is is trying to avoid some of the Steel City roost.

#28 Ryan Dungey sure finished the season strong. It took him 6 laps to get passed Grant in the first and basically led wire to wire in the second. He ended the season second overall.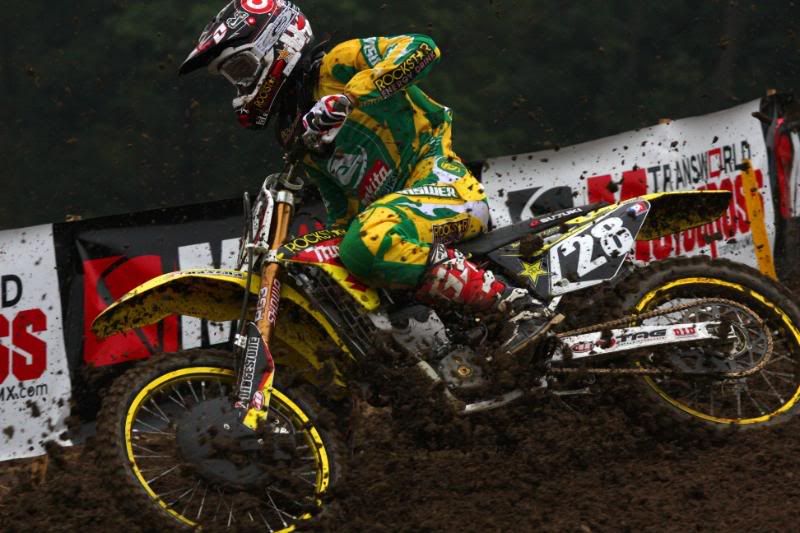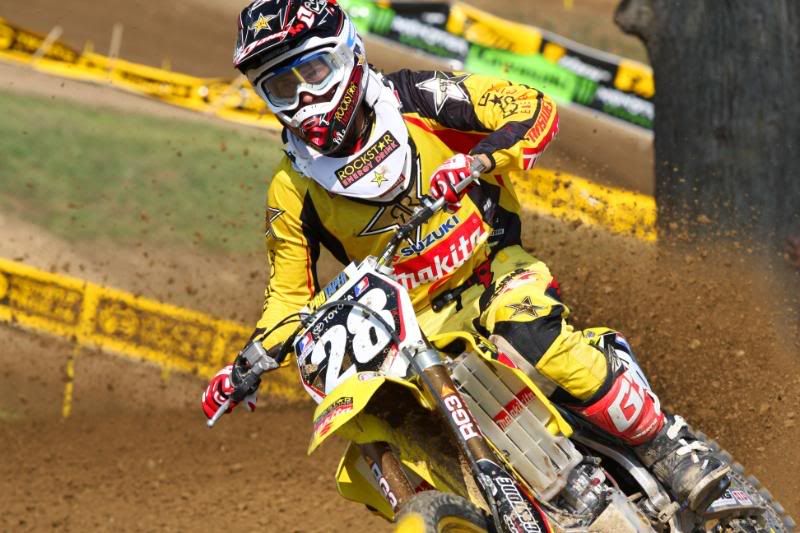 Nico Izzi was impressive in the second moto. He got about a 10th place start and worked his way up to 2nd by the end of the moto. 5-2, 2nd overall. He got 5th for the series.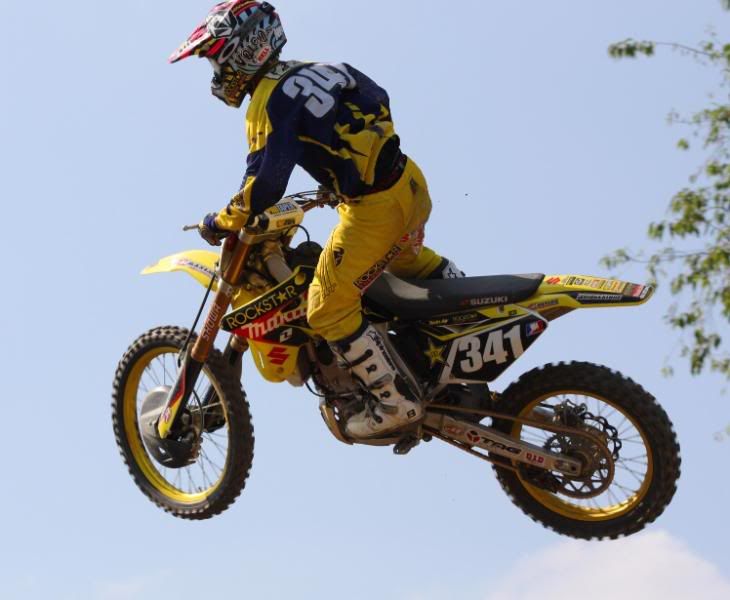 I don't actually know #30 Jake Weimer but I know I wouldn't want him chasing me in a race. He's a racer to the bone! I like his 'on-track' attitude.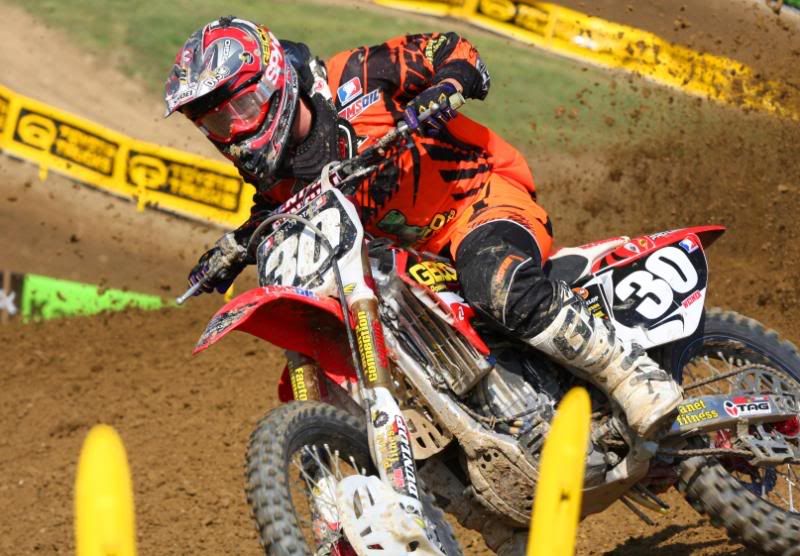 #123 Brett Metcalfe had a great day. He fought his way up to a podium position in the first and got 6th in the second for 4th overall and 3rd on the season.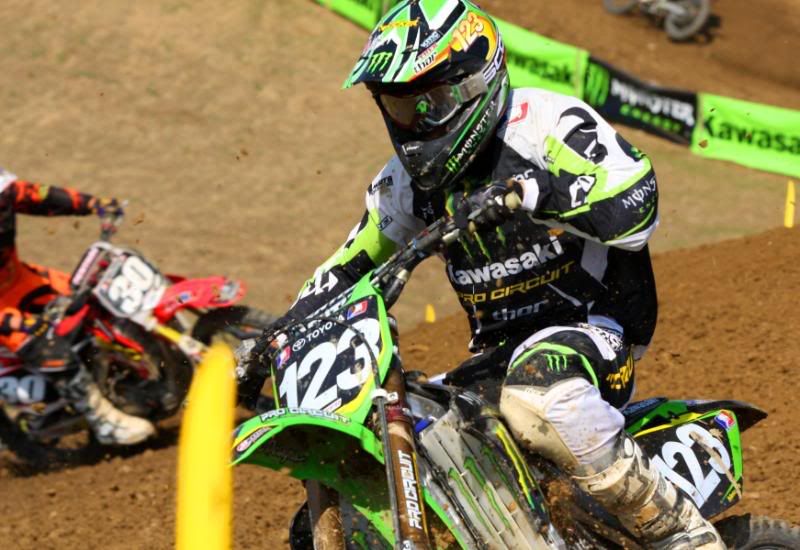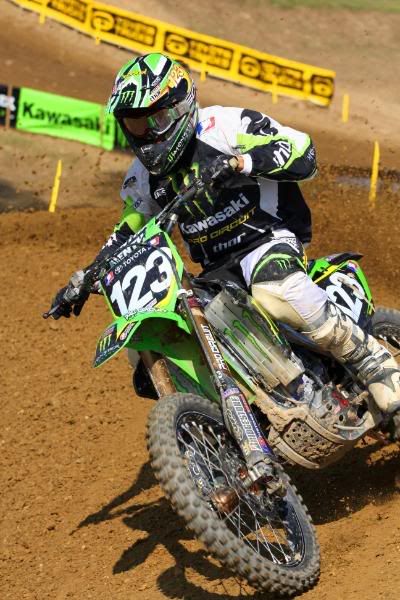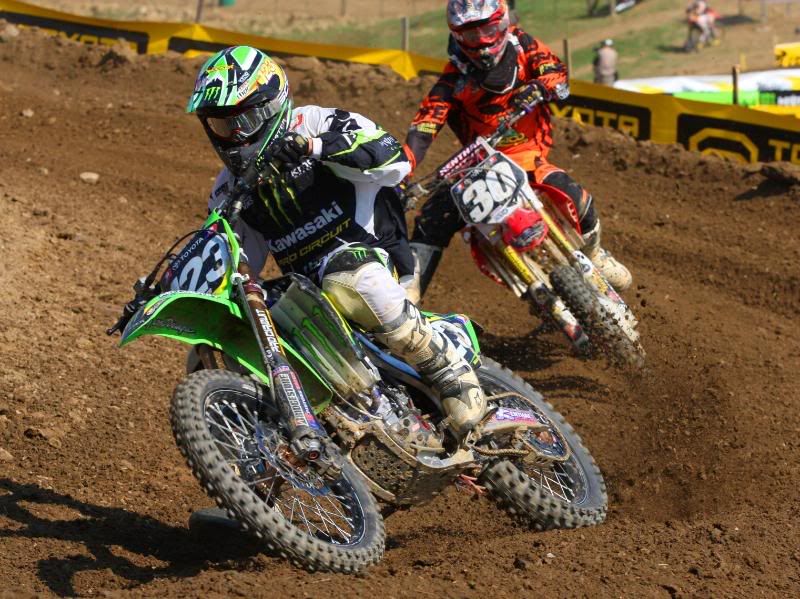 Jolene Van Vugt finished off her year at Steel City. Apparently, she had to drive straight back to London and catch a flight to Calgary to get to work with Blackfoot. Have a great off-season Jolene.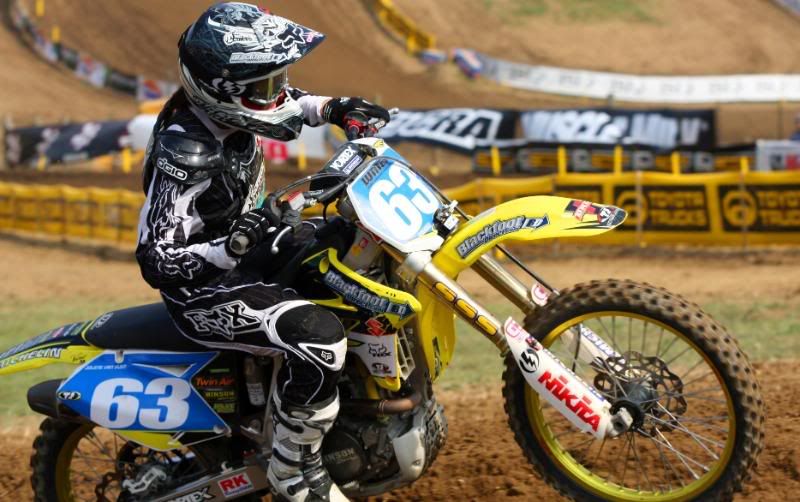 I'm gonna have to look for my cut-offs for next year a la Tobias Funke from Arrested Development…OK, maybe not.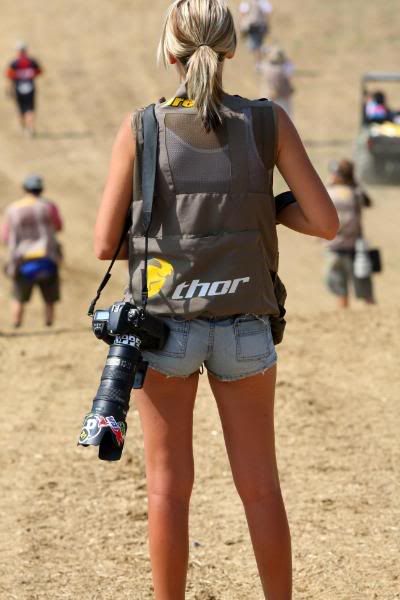 How was the Canadian Champ going to do?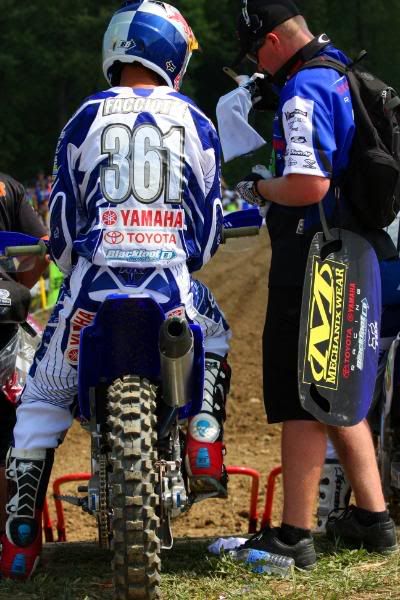 Could Tyler Medaglia improve on his Southwick performance?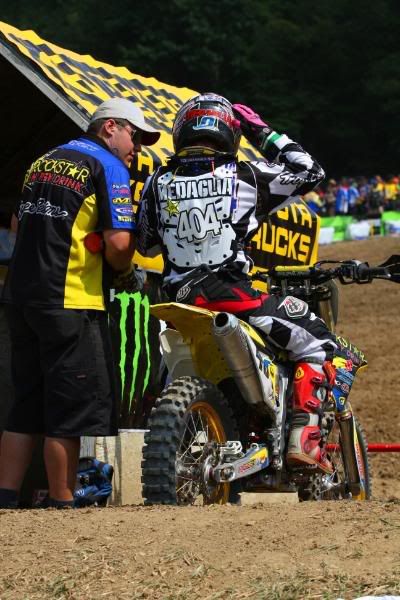 Tyler put himself in some pretty good company in one of the starts.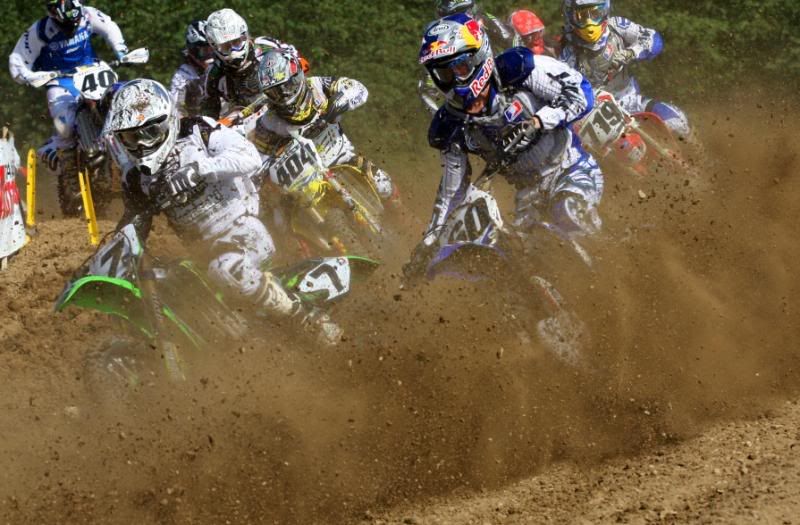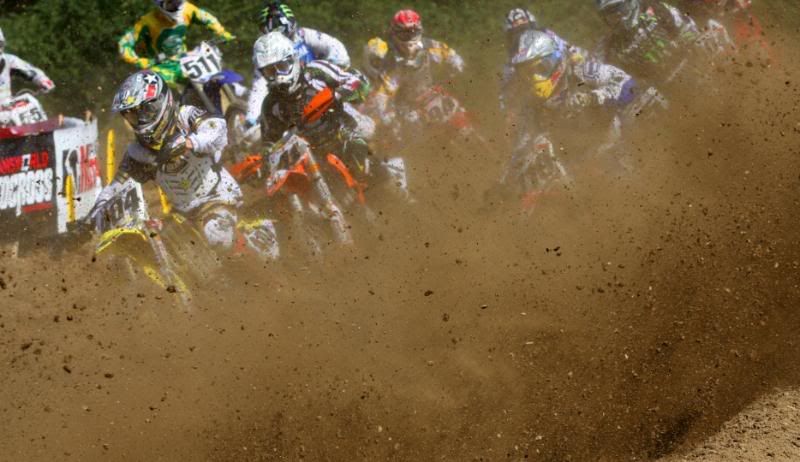 Um, it's 'Mr Kuli' when the headgear is on. Psst, I don't think there are any batteries in that thing.

#86 Michael Willard will be racing the Montreal Supercross.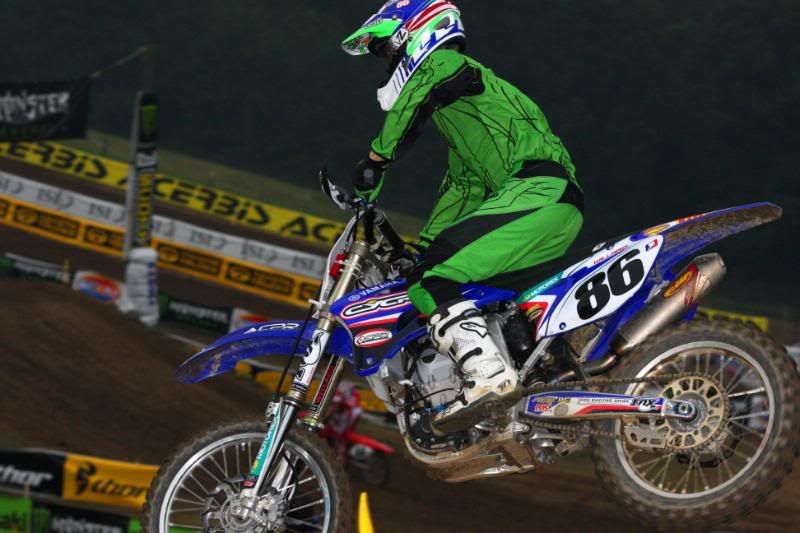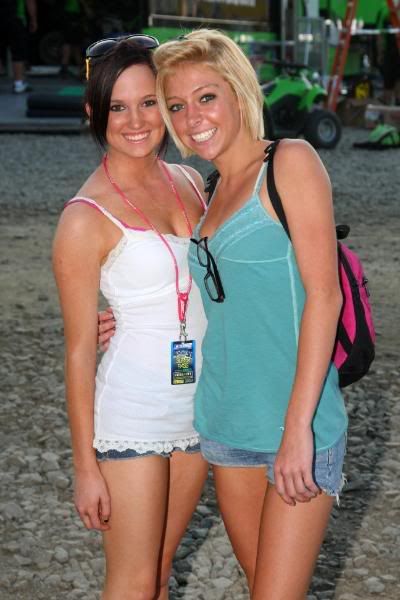 Here's what a perfect season ends like.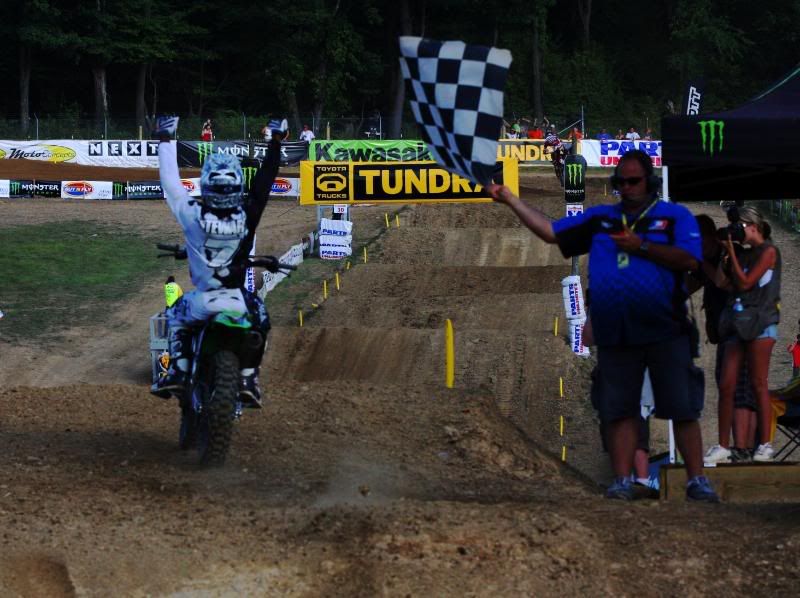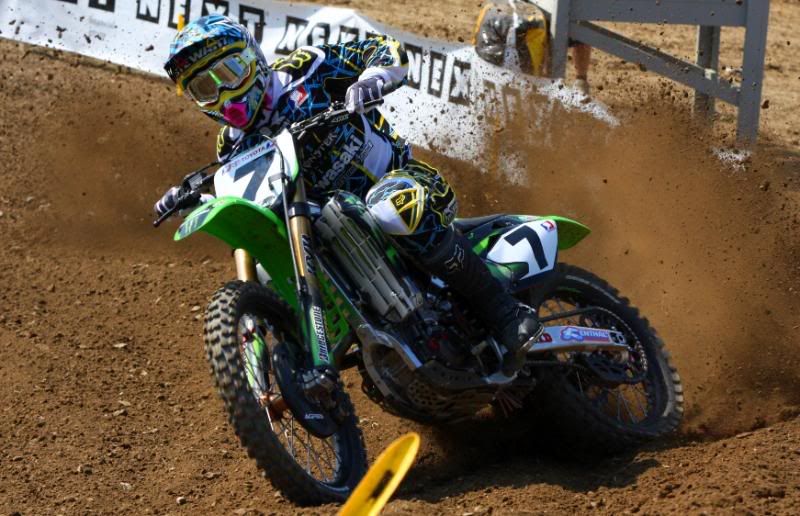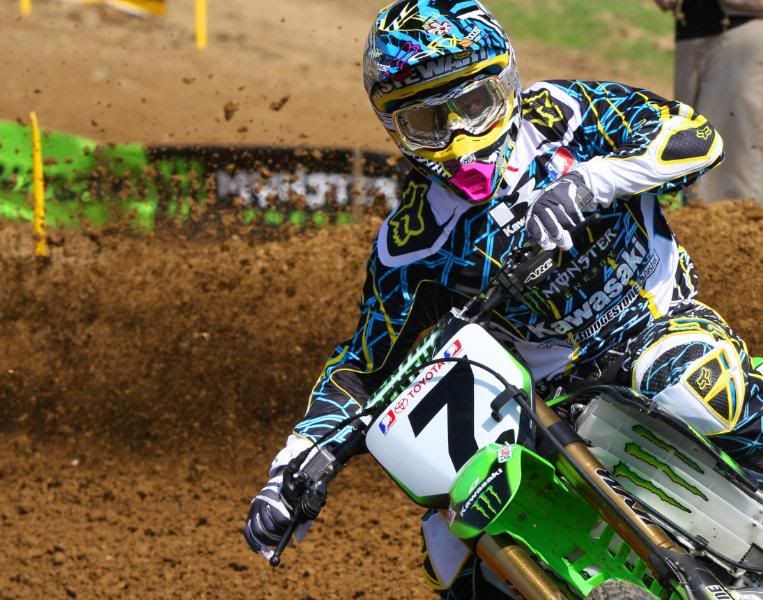 Colton and Cooper were together with poor starts. CF was pressuring #902 for most of the race as they cut through the 'ham and eggers' near the back. Colton got majorly held up by #39 Ryan Clark. They went out of my view and then nobody came around for a few seconds. I'm not sure but Colt must have forced the issue somewhere.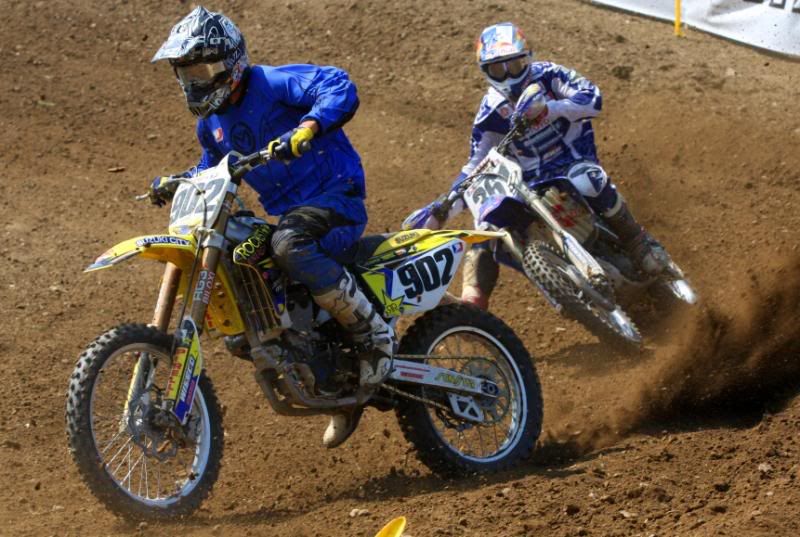 It was painful watching Clark hold him up.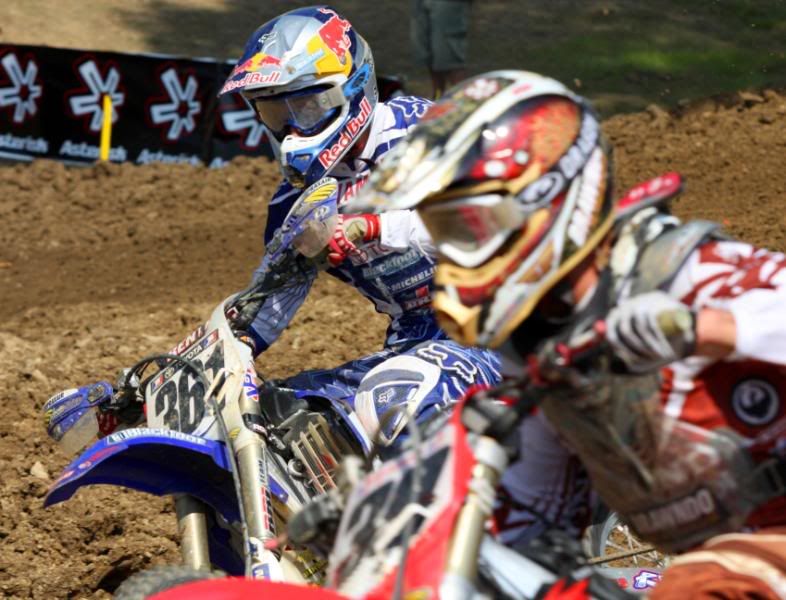 He was always thinking forward which was impressive. It's all about the start on a track like that.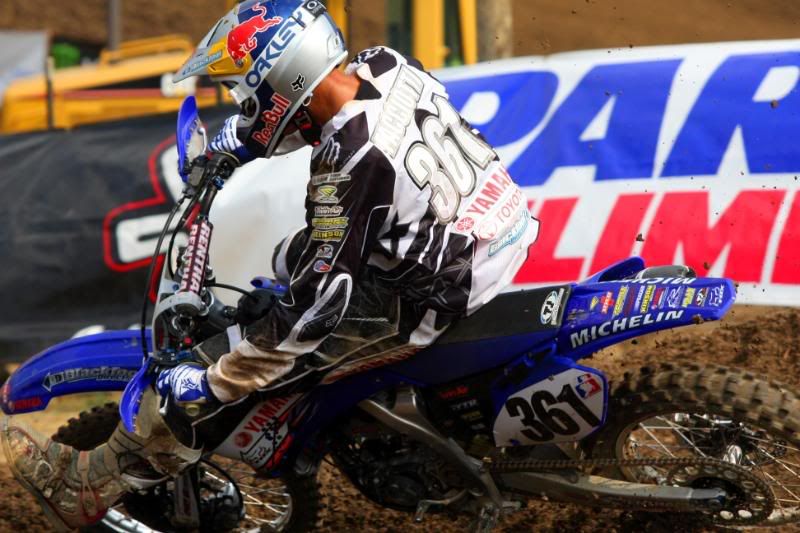 I didn't get a chance to talk to Tyler after the second moto. He pulled off and then got a head start on the drive home. I just saw him slow down and then disappear. Perhaps in pain from the first moto crash???

It was cool to see these two together in the second moto. CF was on his way forward and Tyler was on his way back.

It was strange seeing Andrew Short so far back last weekend.

Sarah Whitmore was all smiles as usual.

That's a pretty 'oldschool' move for a youngster.

Timmy Ferry was only 10 seconds behind Stewart at the end of moto 1.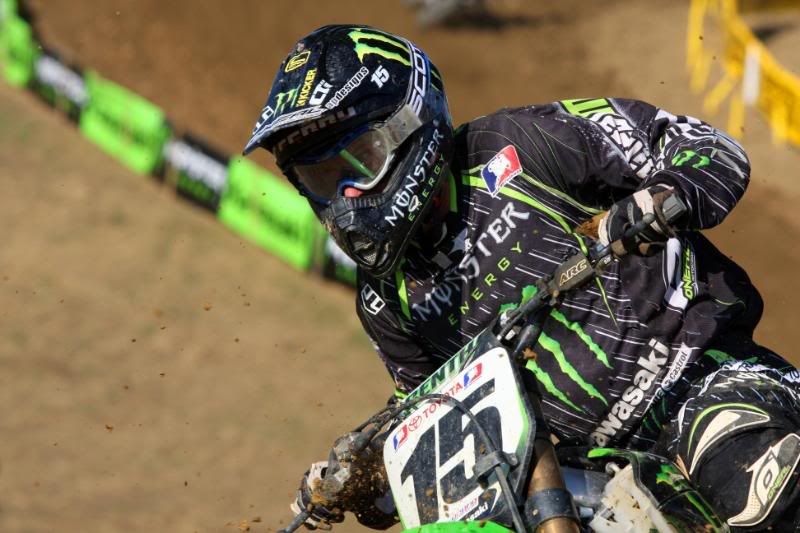 Josh Hill always looks good in pictures.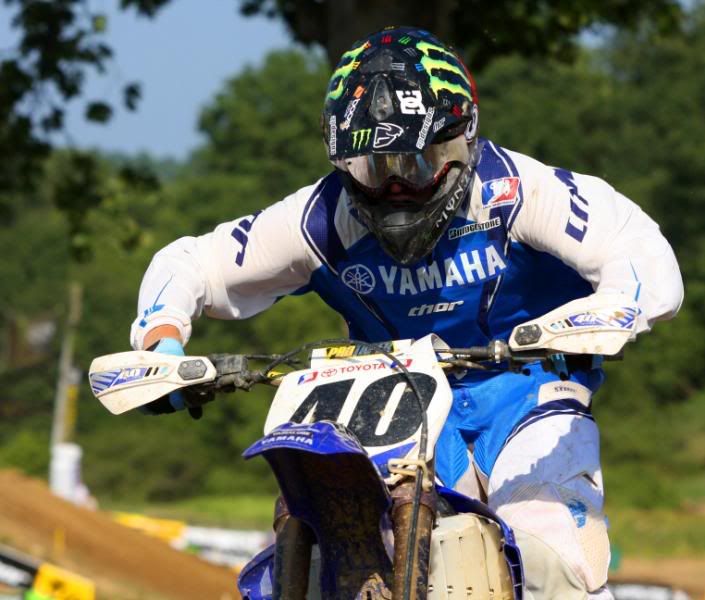 Colton got to make a short speech on the podium for winning the $1000 'Recovery Award'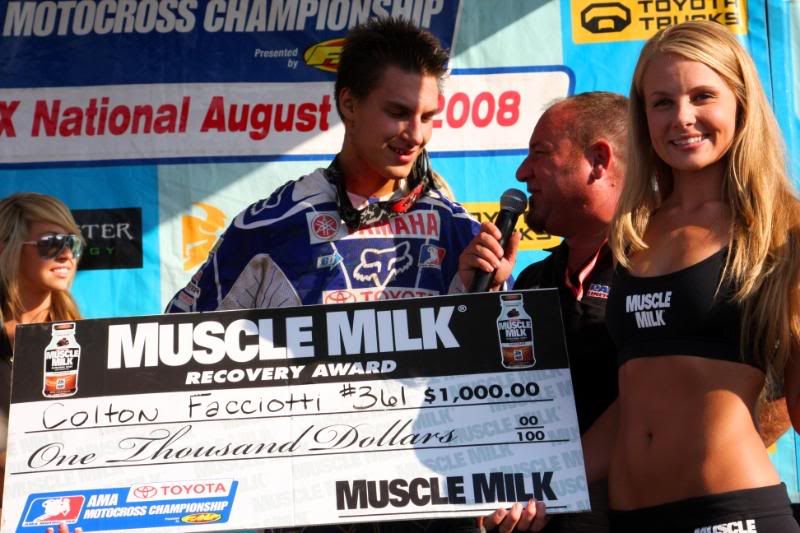 Of course, the podium was littered with eye candy.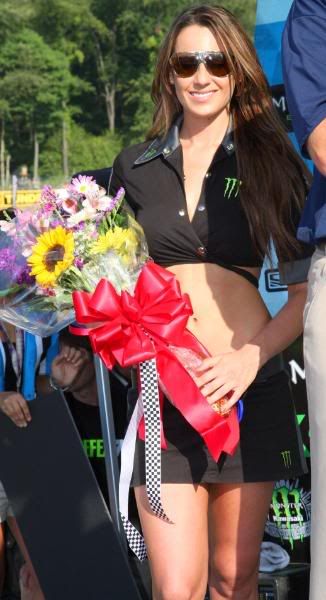 This guy used to be lead guitarist for Warrant. He was obviously not the lead vocalist!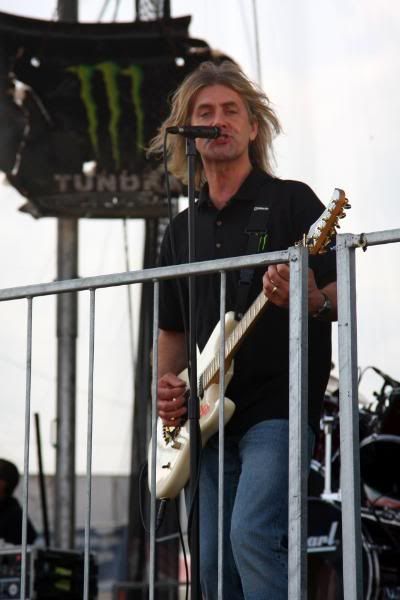 http://www.youtube.com/watch?v=GdDxz2bkfhE
Is Michael Byrne the least talked about fast guy?

"OH MY GOD! THAT'S BIGWAVE, RIGHT THERE!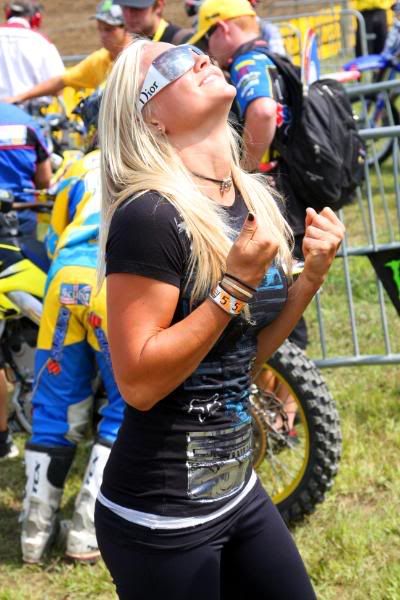 It was great to see Grant Langston on the big #1 Yamaha. They had a cool 'handing over of the #1 plate' moment on the finish line. I was too far away for a photo.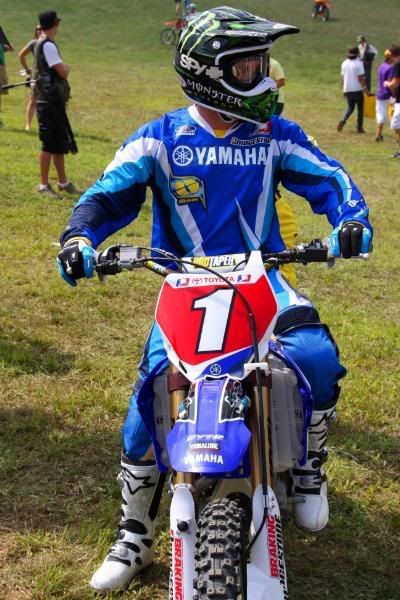 It was cool to see local boy Broc Hepler up in 3rd in the first moto.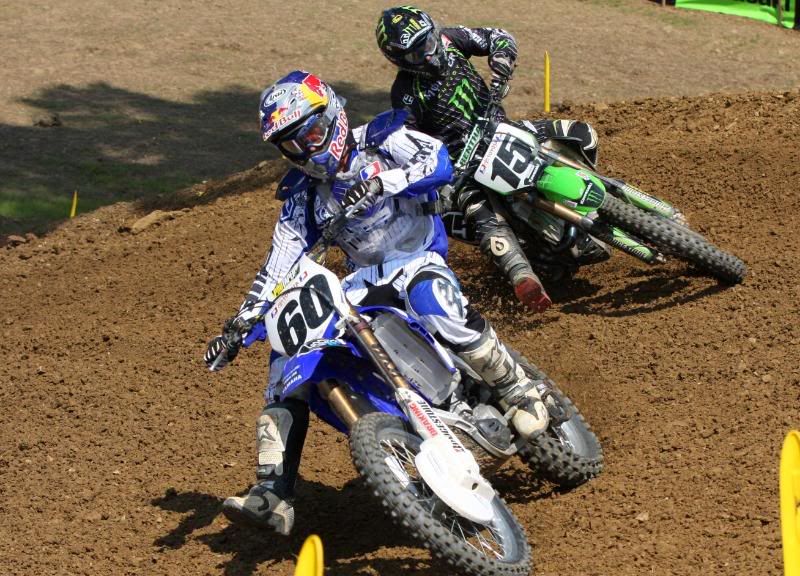 Matt Goerke looks strong on the 450. He was having a strong day until something up front forced him to the sidelines.

Yikes! This is for the German women in the crowd.
[img]http://i145.photobucket.com/albums/r224/bigwave145/IMG_6677_1360.jpg[/img]
Who showers and put 'froof' on at a motocross race??? Kuli, that's who. Apparently, the riders weren't too impressed having to wait for this.

We stayed and listened to the band for a while afterward. This is Dave Broszic of Racer X upstaging the talent.

Somehow, I didn't mind this attempt at stealing some signage.

This is Flagger Dan…seems to think he's a pretty big deal. Says he was at Sand Del Lee this year.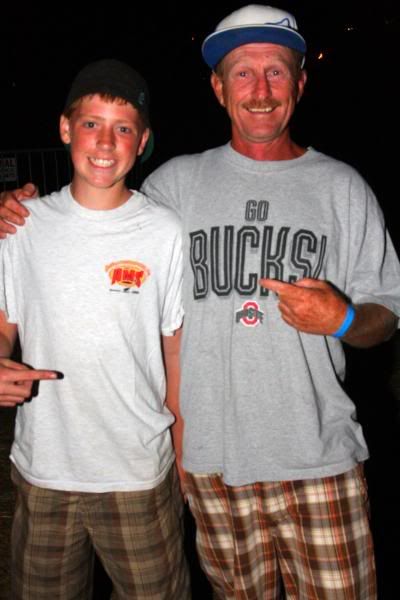 The tall kid here is Nathan Whitlow. He said to say hello to Kyle Beaton. Hello Kyle.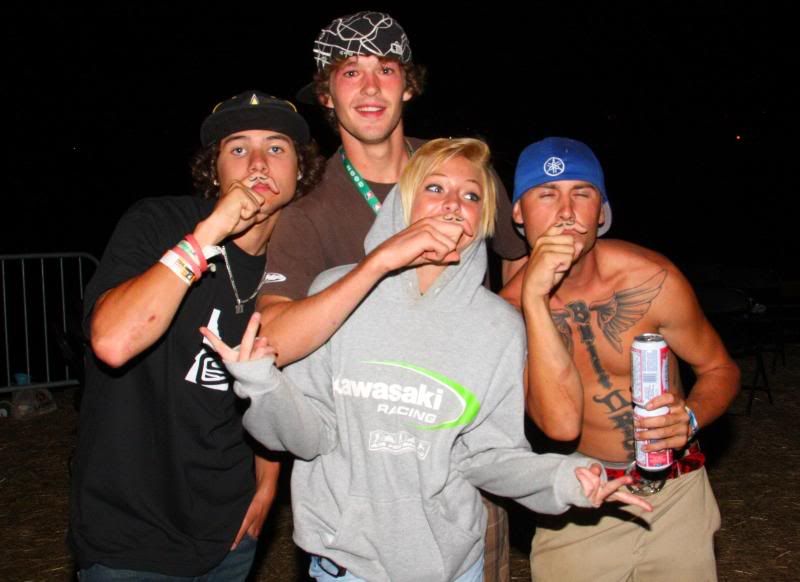 See you in Montreal…