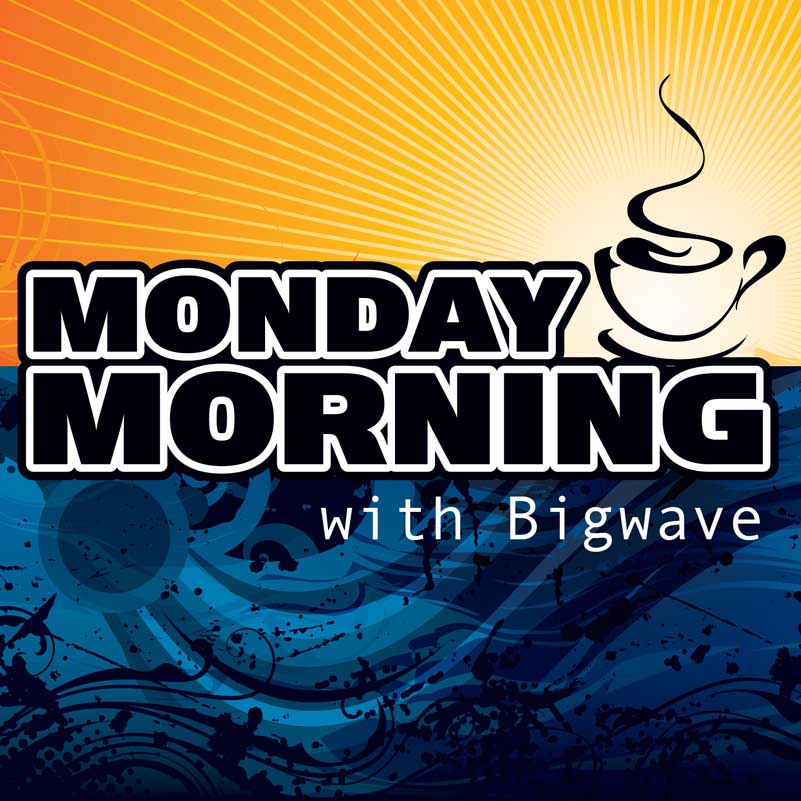 By Billy Rainford
Another Monday rears its ugly head. That was a weekend that actually felt like things were back to normal! I managed to get out to a race and almost made it 2 races in 2 days, but I didn't.
My plan was to hit the Mini Bike Triple Crown at Shady Oaks MX in Brigden, Ontario, and then hop back in the van and head to Sand Del Lee to see who was going to be there for a chance to ride the track in Ottawa that will be hosting a round of the MX Nationals this summer.
I used the one-hour drive to Brigden as a test to see how my back would feel sitting in the driver seat. I figured that if it was pain free for the drive west on the 402 then I would be good to go for the long haul east on the 401 to Ottawa. Unfortunately, it didn't go very well.
After barely making it for a single hour without having to get out and walk around to stretch, I decided it would be stupid of me to try and drive 8 hours to SDL. People thought I was crazy to try and run that sort of 2-day schedule, but after all this time away from the races, I didn't really think it was a big deal. I miss the road.
My plan for Saturday was to follow Greg Poisson around on his borrowed Yamaha TTR125 to give everyone a feel for just how much fun this day of pit bike racing was.
We shot all the video but when I got home to start working on everything my laptop told me the internal hard drive was full. Huh?! I always move my stuff over to external hard drives for just this reason…I thought. Apparently, files are being backed up and stored in places I was unaware of. (It turns out it's a Lightroom cataloging situation. I'll get it sorted.)
I spent all day Sunday rooting around looking for where the problems were. After what seemed like forever, I have managed to free up enough space to run programs again. Monday just filled up.
Speaking of Monday, today I'm heading over to Kawasaki Canada to pick up a KLX300R to rip around on the trails with for a week. I'm looking forward to exploring the trails in the area.
Back to the mini bike racing…
The Expert classes were won by Westen Wrozyna and Drew Roberts. Here are our interviews with them after their final races:
I have so many good photos of everyone that I think what I'll do is a big photo dump on our Facebook page. We'll see.
So, an update to my Monday plans has happened. I typed that first part Sunday evening so I would be ready to head to Toronto to pick up the KLX300R. Well, I've have to flake out on the whole deal, since my back is not ready for the drive to Toronto let alone a week of goofing off in the trails on a dirt bike.
I'm seeing gradual improvements with my back but I seem to have plateaued at this one pain level. My apologies to Jacob Black and Sabrina Giacomini for pulling the chute at the last minute. Fortunately, we're going to reschedule and I'll be ripping around the trails on it sometime later in the summer.
This extra time should give me the chance to work on our vlog from Saturday. Here's a highlight:
At the time of this posting, the results from Round 2 of the AMO Ontario Provincial Championships at Sand Del Lee still weren't up. All I could do was screen grab the final Cash Class moto results form the live timing screen.
Judging from this, it was business as usual for #2 Marshal Weltin as he was over 10 seconds out front ahead of #46 Marco Cannella. #157 Darian Sanayei was the new addition to the results in 4th place.
Will Darian have the pace to run with Marco, #84 Tanner Ward, #18 Ryder McNabb, or #30 Jake Piccolo at the front? If I were able to be there I'd have a better idea. Darian and I are going to meet for a coffee interview this week, so we'll find out how preparation for this run at our series has been going.
It's also great to see Hayden Halstead was out there tearing it up. I also see that #20 Logan Leitzel was on the track. He headed into this race fighting some strep throat and it looks like it may have gotten the better of him. He's got a full 2 weeks to get himself healthy and ready for battle.
Tyler Medaglia at High Point
#515 Tyler Medaglia headed to Round 3 of the Lucas Oil Pro Motocross Championships at High Point on Saturday. Instead of riding a borrowed woods bike like he did at Round 1 in Pala he had his Gas Gas MC 450 race bike for this one.
Lake Kilpatrick was capturing the action for us. Check out this post-race interview with Tyler:
The series takes a week off before heading to Red Bud for the annual 4th of July weekend celebration.
Borilli World Enduro GP – Portugal Highlights
Canadian Kade Walker was in Portugal over the weekend for the trip to Round 1 of the Borilli World Enduro GP in Portugal.
Results:
Full results and series info HERE.
OK, I tried to work from my desk but I'm back on the floor once again. I hope that got you through a cup of coffee to start your week. I'll get to work on some of the fun content from the Mini Bike racing.
If riders have made their way to Ontario by next weekend and are looking for some gate drops before heading to Walton One on July 2nd, think about heading to the famed Motopark Moto Cup races up in Chatsworth.