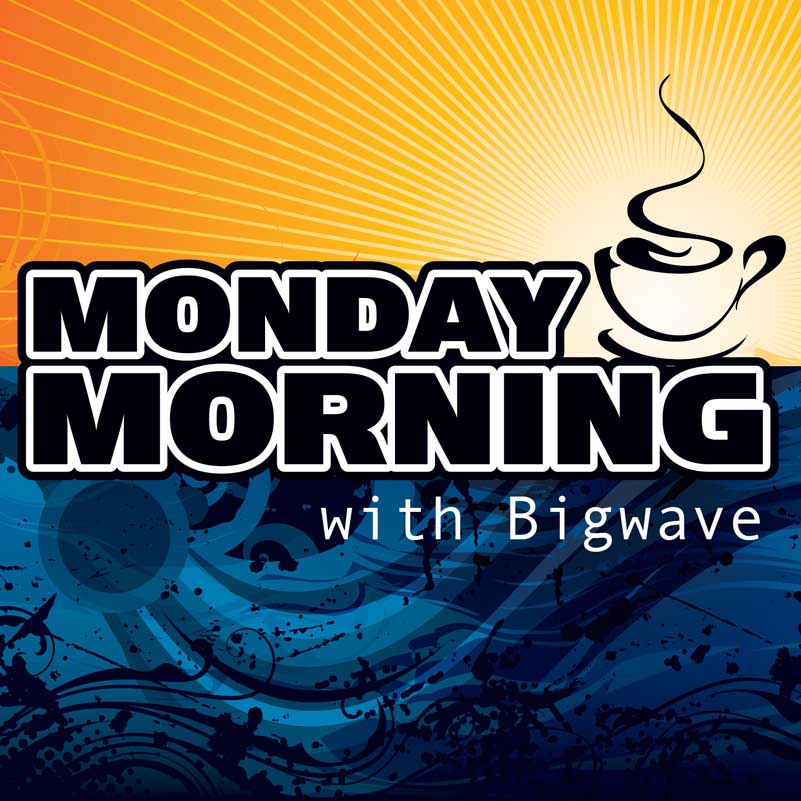 By Billy Rainford
So, we got the news last week that Doug Ford saw his shadow and we've been ordered back into our houses for at least another two weeks of lockdown here in Ontario. We've been told that they'll re-evaluate the situation on Wednesday, June 2nd.
Hopefully, on that day we'll get some good news regarding outdoor activity. You know, like MOTOCROSS! I was a little surprised when Ford basically admitted that the concern with activities such as golf was people getting together for "pops" after a round on the golf course. I think this is the place where people have a problem with not being trusted to do the right thing. We should be able to go ride our dirt bikes, as long as we all stay a safe distance from each other in the pits.
Let's just hope that the numbers start trending in the right direction so we can get back to some semblance of normalcy for our racing this summer. As it is, we've already been forced into our little bubble for the Canadian Triple Crown Series again.
I'm seeing other tracks being allowed to open for riding across the country, and that's great. I hope people are having fun and getting themselves ready for a season that includes racing in whatever area you are in.
I've seen places have riding and then have the police show up because someone has complained. Fortunately, from what I've heard, the police have witnessed safe measures being implemented and left without more than asking people to continue staying a safe distance from one another when off the track. It can work.
But remember, if you are going to show up at a track and ride, follow the rules and stay apart. It's really not that difficult and is a small price to pay to be able to get on our bikes.
I spoke to Ryan Lockhart the other day and he was out at Whispering Pines in Kamloops, BC. He said it was like a mini Pro National with a bunch of fast riders out getting in some track time. Awesome!
If you're here in Ontario and struggling for seat time, just make sure you're out on your bicycle putting in the miles so at least you're in great physical condition when the gates start to drop!
Speaking of cycling…
I decided to do something last Friday that I have never done before — I rode my mountain bike from home out and around the Fanshawe Lake Loop twice. I don't think…no, I'm sure, I've never been on my MTB for over 4 hours like I was that day. To be honest, I haven't been on any bicycle for that long since the Hawaii Ironman back in…1997! Ouch.
My plan was to see how Ryno Power hydration powder would hold up to a long ride like this. Trevor Unger from Ryno Power Canada sent over some powder for me to try and we've just now got some warm weather that I figured would be a good test for the stuff. I'll do a full write-up on how it did, but I will say here that I managed to do the entire ride with just a bottle of this mixture and a Nutri Grain bar! I was impressed.
---
Shelby Turner 2nd at NEPG Enduro Round 3
Baron's, Alberta, rider Shelby Turner grabbed 2nd over the weekend at Round 3 of the NEPG National Enduro Championship in Virginia at the Dragon's Back National Enduro.
She won the first two rounds and so keeps her title hopes alive.
Mackenzie Tricker took the win.
From www.nationalenduro.com:
"It's been a long road back from knee surgery," said Tricker. "I'm still kind of struggling with my knee a little bit, but today was good. It was good to get back, get the train back on the tracks. Obviously, Louisiana I didn't do too good. I got fourth there. It was good to bounce back."
Four-time AMA EnduroCross Champion Shelby Turner also won two tests and finished second.
"I had a little bit of a slow start test one and two and then got things going with three, four, five," said Turner. "It was a good day. This place is awesome. Probably one of the best single tracks I've rode in a long time."
 Beta USA's Rachel Gutish claimed third, 19 seconds ahead of GasGas-mounted Brooke Cosner.
The Kenda AMA National Enduro Series resumes on June 13th for the Cherokee National Enduro, round four of the series, in Greensboro, Georgia. For more information on the Kenda AMA National Enduro Series go to www.nationalenduro.com.
---
Canadians Headed to Pala for Round 1 of the Lucas Oil Pro Motocross Championships
It looks like we should have at least 2 Canadians to cheer for when the 2021 Lucas Oil Pro Motocross Championships fire up at Fox Raceway in Pala, California, on May 29th. Tyler Medaglia and Burg Giliomee should be in the line-up.
Tyler has everything lined up and his flights are booked!
We'll be sure to get in touch with both of them before May 29th to see how they're doing as we get set for a long summer of racing.
---
Tailgating with Quinn Amyotte and Ben Leclair
We shot a couple Tailgating-style interviews last week with Quinn Amyotte and Ben Leclair. We'll have a couple riding edits up on the site too. We decided to wait a few days before posting…
Here are the interviews:
Aduio only:
Audio only:
---
Short and sweet this week. I hope that got you through a fresh cup, at least. Have a great week.